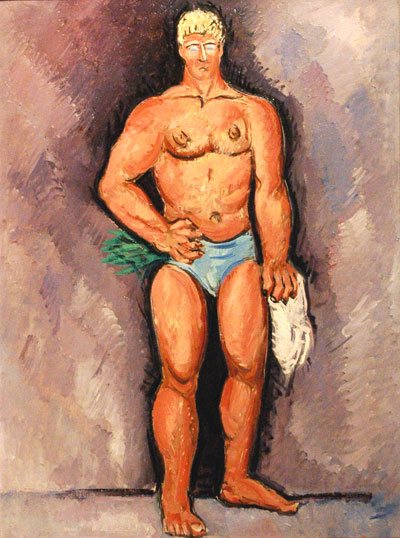 Marsden Hartley Finnish-Yankee Wrestler ca. 1938-1939 oil on board 24" x 18"
This small painting by Marsden Hartley was one of the reasons I headed up to the Park Avenue Armory on the last day of the ADAA show this past Monday, having been alerted to it by Karen Rosenberg's article in the NYTimes on Friday.
It was in the Babcock Galleries booth, imprisoned inside an embarassingly-humdrum, molded gold frame. It did absolutely nothing for Hartley's subject, or his gentle love for the robust New England to which he had returned toward the end of his life.