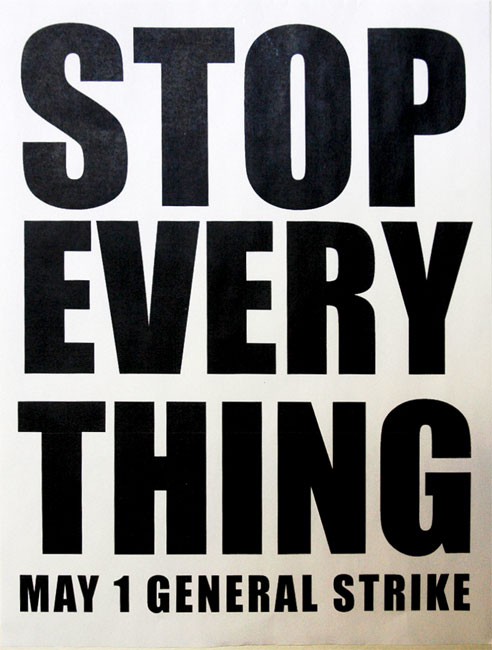 ADDENDUM: May Day 2012 actions specific to, or related to, OWS Arts & Labor initiatives
It's in the nature of these events that not everything planned around them can, or should, be known in advance, but the OccupyWallStreet site has extensive information on both 'permitted' and 'unpermitted' actions anticipated in New York City this Tuesday, May Day 2012.
It also includes a link to known actions in some 125 cities around the country.
I don't have a link for actions outside the U.S., but there is this link to an interactive map showing 1400 Occupations across the globe.
All of this of course is just for starters. Expect a very interesting day. The 1% is on the run.
[I can't credit the origin of the flier I photographed and uploaded here, except to describe it as the most minimal - and commanding - of several available in one of the cooler galleries participating in the very cool Dependent Art Fair two months ago]