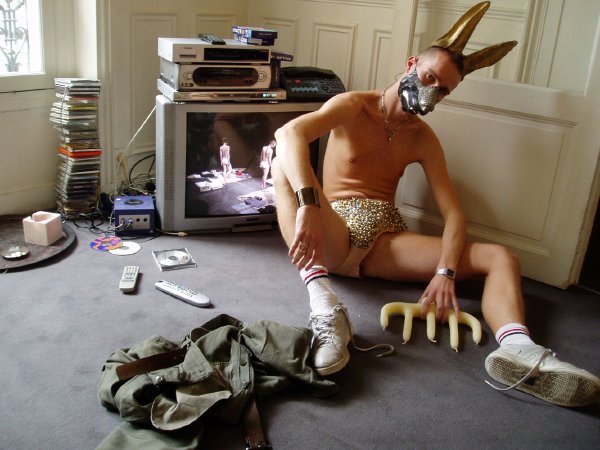 a boy and his fancy dog
Ever so often something reminds us that we really don't know much about fetishes.
I found this fascinating but uncredited image on a site I was directed to by an email from Slava Mogutin (alright, I'll admit it, I'm actually not totally unacquainted with the wonderful world of Le fétichisme dans l'amour).
Agh, kids!
*
who may be the artist here, but go to his own site to see his credited stuff, including direction to his published writings
[image from fritzhaeg/sundown salon]