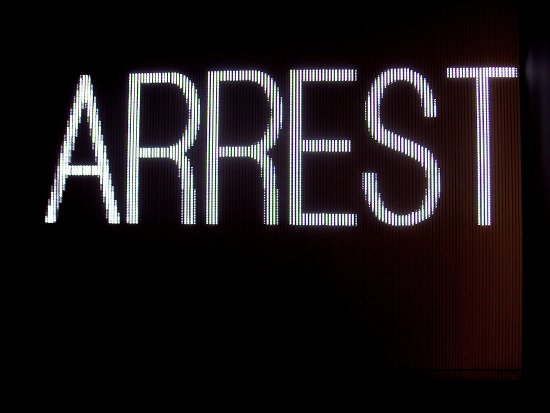 Jenny Holzer WHITE 2006 Nichia white LED's mounted on PCB with aluminum housing 192.25" x 216.5" x 5.25" [capture from moving light of installation]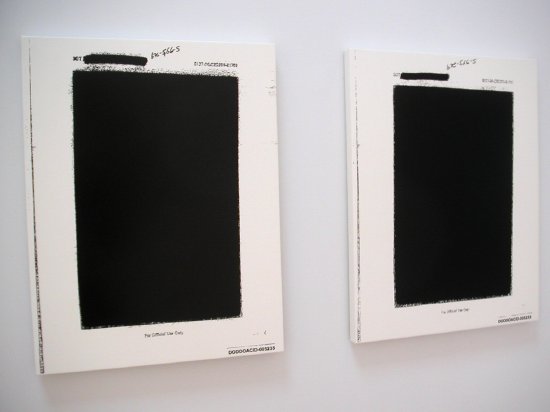 Jenny Holzer HAND yellow white 2006 oil on linen in eight panels 33" x 25.5" each panel [detail of installation]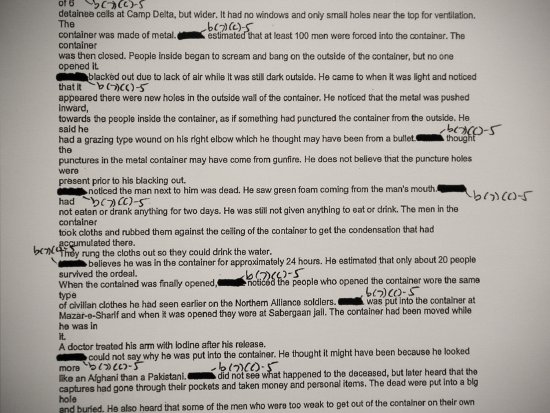 Jenny Holzer BIG CONTAINER yellow white 2006 oil on linen triptych 103.5" x 80" each panel [detail of installation]
Jenny Holzer shows us what "freedom of information" looks like in a show at Cheim & Read. It's not pretty, but its more compelling than a car wreck. The installation is part of a collaboration with Yvon Lambert, across 25th Street, where "Night Feed", a series of very different text-based works has been installed.
From the Cheim & Read press release:
In her newest work, Holzer negotiates the political landscape after 9/11 and traces the debate over covert operations, ghost detainees, prisoner abuse, and war tragedies in Iraq, Afghanistan, and Guantanamo Bay through the directives, emails, and testimonies of policy makers, soldiers, and prisoners. The documents, many of which were classified at the time they were written, originated in United States government and military agencies and have been made part of the public record through the landmark Freedom of Information Act.
It's almost impossible to imagine how banal, or how horrible, are the parts which our government will not let us see.
Holzer's art will not let us stop trying - to imagine, yes, but more importantly, to free the information.