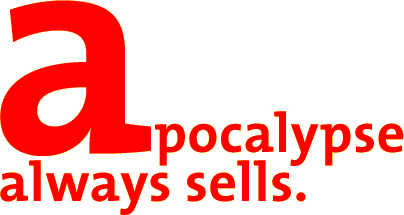 It may finally have come down to our millennialists against their millennialists.
Over the weekend a new war may have begun began in earnest in Iraq, a very visible, coordinated, religion-based uprising against the occupation. The Christian soldiers running the U.S. and Iraq these days are driven by visions of the second coming of Jesus. The Iraqi streets and basements are propelled by the appearance of the Mahdi. Unfortunately the two armies are talking about roughly the same thing - the end of the world - but they aren't going to make it easy for anyone.
The Mahdi Army is the name given to the militia responsible for the current outbreaks of violence. People who study British, african, middle-east and asian history know the enormous significance the name Mahdi assumed at the end of the 19th century when it was both bogeyman and a real terrorist threat for the last bible-thumping, English-speaking empire. At least the reportedly quite observant Blair should remember Gordon and Kitchener, especially this week.
[image originally from Wired]