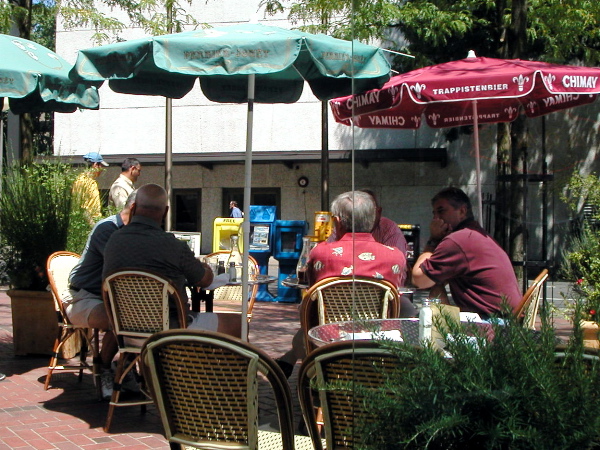 five businessmen enjoy lunch together this afternoon en plein air, downtown Portland
A beautiful idyllic town, designed to please the biped who enjoys leisure, Portland nevertheless must be paid for. These men however don't think the business has to be endured with hairshirts.
While they were having lunch at 12:30 in the afternoon, I was really enjoying the concept of leisure by making it brunch. The scene was the very pleasant French cafe, Carafe, on shady SW Market St.