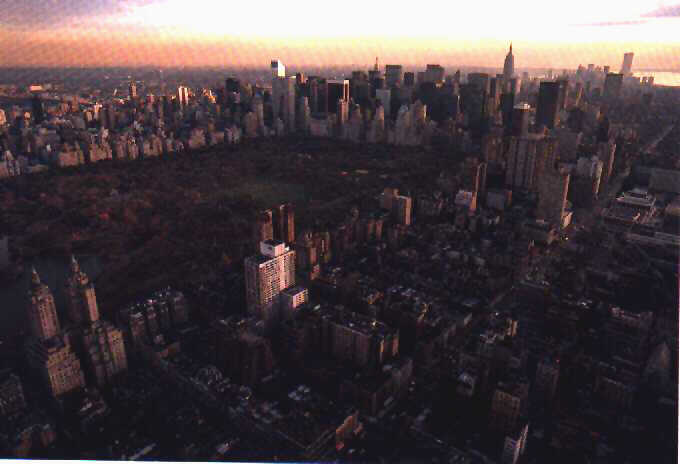 peace and goodness in the park before 9/11 - and after 8/29
I'm not going to any rally on the West Side Highway. I am not a car. After marching past Madison Square Garden I'll be in our great Central Park on August 29th, and I expect a million others will be with me. Bloomberg, Kelly and all the Republican invaders be damned.
See the latest stories in the local paper, from yesterday and today.
This is an excerpt from an email received this afternoon from United for Peace and Justice:
WE ARE MARCHING! On August 29, United for Peace and Justice will hold a massive, impassioned, peaceful, and legal march past Madison Square Garden, the site of the Republican Convention, to protest the Bush Administration's deceit and destruction.

But we will NOT be rallying afterwards on the West Side Highway. As we announced in a press conference today, exiling us to a remote stretch of sun-baked highway makes a mockery of our right to assembly: The deal is off.

Our medics have told us that the West Side Highway isn't a safe place for seniors, children, and people with disabilities to rally. Our sound engineers have told us that it's not possible to set up a quality sound system there. Many of our members have told us that they simply will not go to such an awful and marginal location. And our common sense has told us that this deal was a set-up by a Republican mayor openly hostile to free speech.

Central Park is the only sensible place for us to rally. We filed a new permit application today with the NYC Parks Department to rally in Central Park on August 29, using the Great Lawn, North Meadow, and East Meadow. We will keep you informed of the City's response.
These guys (who are actually all of us) need help to pay for what has been and will continue to be a costly legal fight. If you can help, here's where to go:
You can donate in several ways:
* Using a credit card online at http://www.unitedforpeace.org/donate
* By calling in a credit card donation to 212-868-5545
* By mailing a check or money order to UFPJ, P.O. Box 607, Times Square Station, NY NY 10108
[image from galanter.net]