CRIE DE COEUR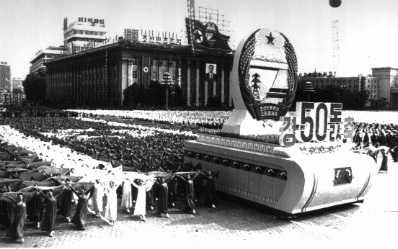 the future of political demonstration?
I won't represent or recommend anything other than non-violence on August 29, but I can't help wondering how we could expect a peaceful (if we're very lucky) demonstration involving 250,000 people, or even several times that number, to impact the Bush administration or the November U.S. elections. A year and a half ago, in sub-freezing cold, close to a million people marched in New York alone, joined by millions more around the world on the same day, demanding that the U.S. not engage in a pre-emptive war. Washington ignored us, the American media barely covered the phenomenon, and a few weeks later the Bush cabal invaded Iraq.
Like many others who watched these events, I'm wondering if traditional mass demonstrations have become irrelevant in a post-democratic society composed of a fat citizenry and a diseased media, and run by a corporate cabal. If so, what can we come up with instead? How can we effect change before the Republic is beyond repair if it is not already too late? I don't think we have the half century some of our older, more patient sages suggest it will take.
[image from The People's Korea]