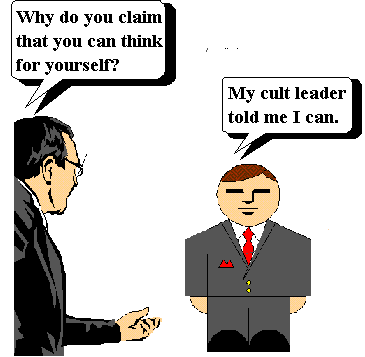 not thinking
The man so many people hope will lead us back to sanity and save the Republic told us yesterday that he would have voted for the (current) war in Iraq even if he had known what he knows now about the absence of WMDs or a connection to Al Qaeda.
Is this the man we're told we've all chosen as our standard-bearer? Is this the man we must follow blindly, without questions, to the point where we excoriate or gag any who would demur? This is a man who himself blindly followed, without questions, an idiot and his cynical handlers, and now says he would do it again!
I'm thinking for myself, and I do not hope.
[image from Hermes Press]