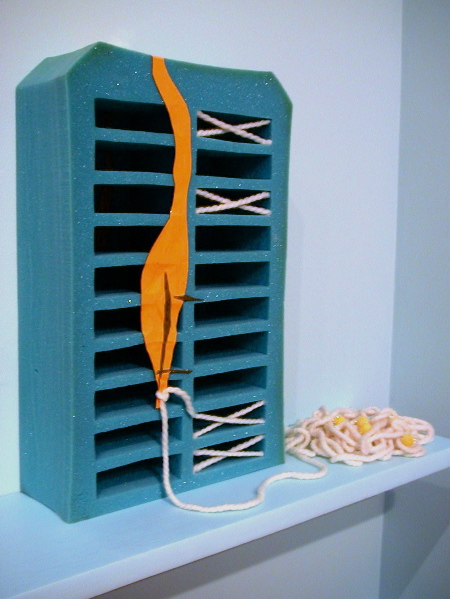 Andrea Loefke, detail of installation, "Little Objects"
We first saw her work at S1 last November and when we wandered into her space at Smack Mellon open studios earlier this year I was pretty certain I'd see her again, soon. Now Andrea Loefke has a one-person show at PH Gallery on 27th Street, and if it's not quite so totally mad as the environment she had created in D.U.M.B.O., she's easily forgiven; after all, a commercial gallery has to think about access and safety issues.
The materials are wonderful, and the constructions are a mix of a perfect minimalism and a very imperfect assemblage of loose debris, everything invested with enough chuckles to support the show's title several times over: "when the green frog changed into a happy prince the nearby well - splish, splash - turned into sweetened lemonade."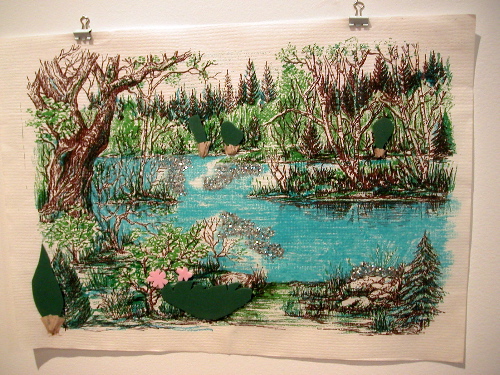 Andrea Loefke untitled drawing (2003) 10" x 14"