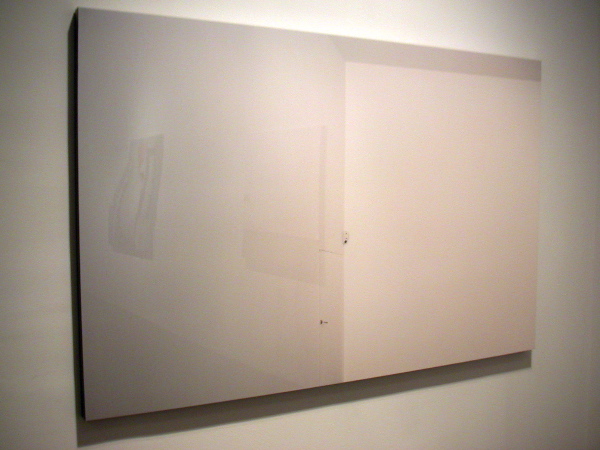 Louise Lawler, detail view of installation
A visit today to the Metro Pictures show, "Looking Forward," was an excellent tonic after the somewhat over-the-top week which saw the opening of the new MoMA.
Lawler's subject, and obsession, remains the ordinariness of the awesome, specifically, the low materials of the high mysteries which end up in our great shrines and temples of art. On 24th Street today her installation described works of art, mostly iconic, as they appear while in the process of some kind of transition - images the unannointed acolyte never sees. But she is not a mere documentarian. Her art leaves us with an understanding of both the processes and the products of the institutions which elevate these works, and which their formal display could never provide.
Besides, her own processes and products are themselves as beautiful as they are smart.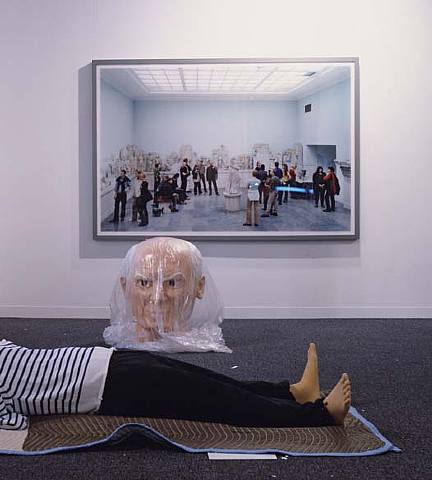 Louise Lawler Big (2002-2003) cibachrome mounted on museum box 52.8" x 46.5"
[image at the top undocumented for now; second image from Metro Pictures]