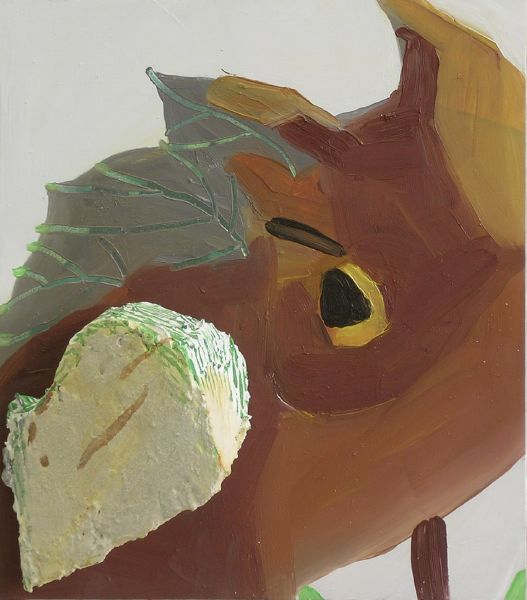 Yuh-Shioh Wong Despite the Sun (2004) pigment, oil, styrofoam, concrete, MDF 14" x 12"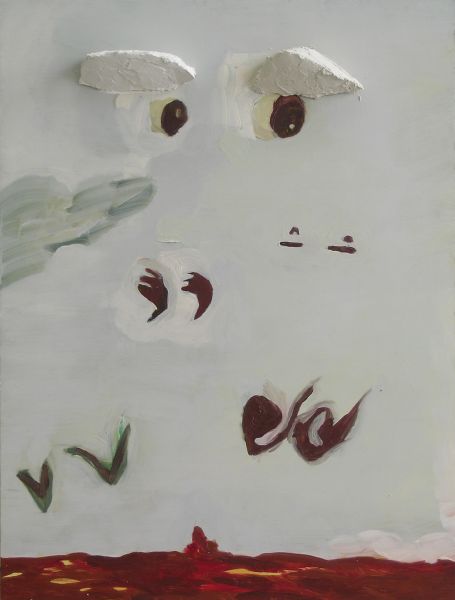 Yuh-Shioh Wong Being Invisible (2004) oil, styrofoam, concrete, MDF 36" x 27"
I told myself while at the opening on October 23rd that I really had to stop reporting on so many Foxy Production shows (they're very, very good), since it looks like I'm virtually living on the sixth floor above 27th Street.
But that same evening, just before my almost-resolution, I had asked for some JPEG images of Yuh-Shioh Wong's work (one of three artists included in the current show), and they just arrived today. Now there was just no way I wasn't going to share these wonderful sculptural paintings with others.
Barry and I had first seen her work as drawings at *sixtyseven when that gallery (now simply sixtyseven) was still in Williamsburg and we thought they were terrific, but we had missed what photographs document must have been an extraordinary installation at the excellent ATM Gallery in the East Village.
The prominent three-dimensional physicality, the robust surface textures, and the lusty colors describe what are totally winsome shapes, but there are hints that something just a little more disturbing is working itself out here.