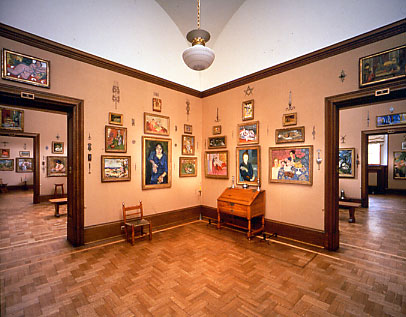 galleries of the Barnes Foundation
In a compact, tightly-argued piece in this morning's NYTimes Roberta Smith puts the brouhaha over the disposition of the collection of the Barnes Foundation into a clear perspective.
Once more we are reminded that no one really owns art, that all collectors are temporary custodians. And the greater the art, the less any one person, especially a dead one, can control its destiny.

In the end, art belongs to the people it inspires, the people who use it to understand themselves and the world better - and the people who use it to create more art, and the possibility of more inspiration.
I feel compelled to add here that my respects come from someone who really loves
old hinges
but hasn't been to Merion, Pennsylvania.
[image from new-york-art.com]