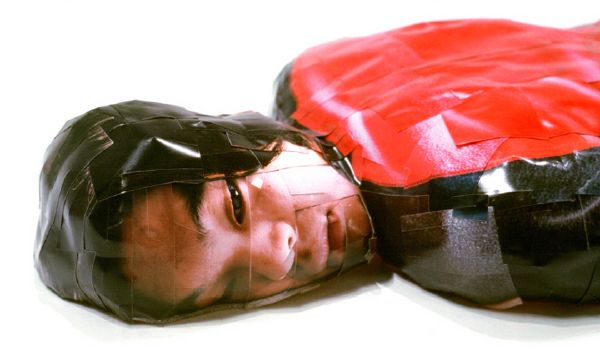 Gwon, O-Sang On the languishment of 340 pieces 2000 C-prints, mixed media 79" x 25.5" x 12"
Los Angeles's 4-F gallery (unfortunately the site hasn't been updated for quite a while) has opened a solo show, "Deodorant Type & The Flat," of work by Seoul-based artist Gwon, O-sang.
I originally knew nothing more than what the press release told me and I'm on the other side of the country (of the world?), but the image at the top of this post has haunted me since I first saw it one week ago. I don't know much more now, but the only other work I'd seen then definitely didn't discourage my interest. I've included it below.
Some clues from the gallery's scented statement:
[The show] will consist of floor-bound sculpture that embodies his notion of deodorizing photography's historical odor by filtering it through the third dimension, and large-scale photographs (jewelry, watches, cosmetics) taken from advertisements that have been collaged in real space and re-photographed to flatten the viewing field
There's a peek at his studio
here
, via crazyseoul.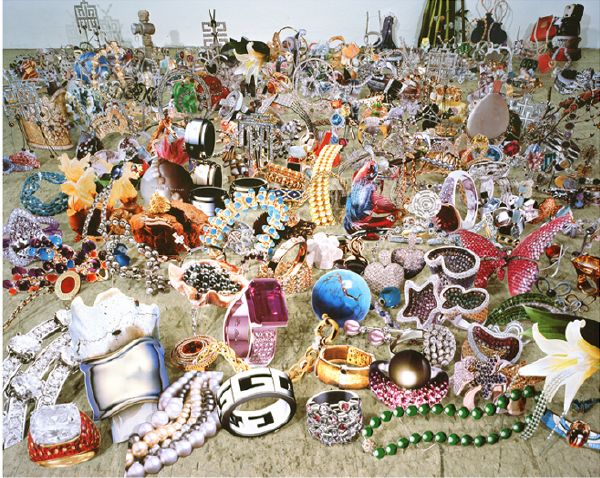 Gwon, O-sang The Flat 6 2004 Lambda Print mounted on Sintra with UV laminate 71" x 90"
[images from 4-F]