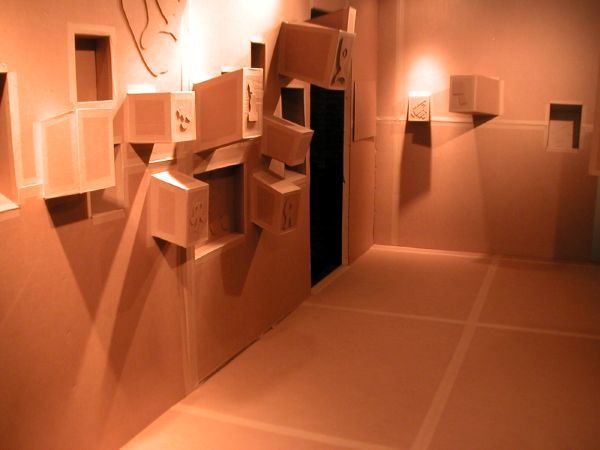 Patrick Grenier Make Room for Dada, Constructivism and Suprematism 2004 cardboard, ink, glue, metal, wood and paper 120" x 252" x 204" installation view of interior
It's a beautiful space, and it's in an alley much too interesting to be a part of the New York grid, but it is, and it looks like now there's going to be another reason to visit Freeman Alley besides Freeman's.
The gallery is Silo, and its current beautiful, very timely (but obscure?) show, "Wrestling With Architecture," is of work by Patrick Grenier. Grenier addresses the relationship between art and the spaces where art is made at home - or not. All of it seems to be about the Museum of Modern Art. I think he's just asking the questions, which is probably alright, since there are all kinds of answers out there.