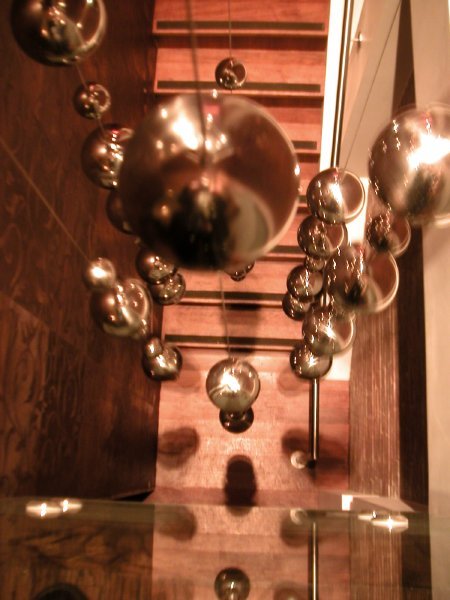 untitled (Talkie stair sculpture) 2005
Sorry, but I forgot to ask for specifics about the sculpture, since we were virtually closing the restaurant Wednesday night when I snapped this image and there was no one around at the time who might have been helpful.
We were leaving our new neigborhood "nouvelle" Indian restaurant, Bombay Talkie. This had been our third visit, a late supper with a friend following the new David Mamet play at the Atlantic Theater Company. Our little party gave mixed reviews for both the restaurant and the play, but in Chelsea, which sadly does not have a single really decent restaurant (okay, maybe one), the fact that the run of this convenient and at least slightly diverting eatery will be longer than the somewhat baffling "Romance" means that we will probably be back.