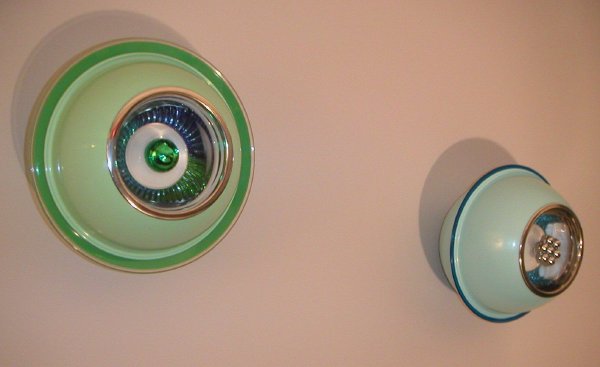 The Las Vegas contemporary art gallery Dust showed a number of small sculptures by Curtis Fairman at -scope New York last week. The piece on the left is titled Attar; that on the right, Ari. The work is made up of quite ordinary materials, assembled together as found or slightly altered, such as kitchen bowls, spiral wrist bands bicycle light lenses and fishing floats. They carry their clean, toy-like beauty modestly, but they aren't easily forgotten. So here they are, a week after I first saw the sculptures. I like them a lot.
I'm shocked that he hasn't shown work in New York before, but that will probably change now.
Fairman lives and works in Las Vegas, but to see additional work, look at the Rebecca Ibel Gallery in Columbus, or Google image search his name.