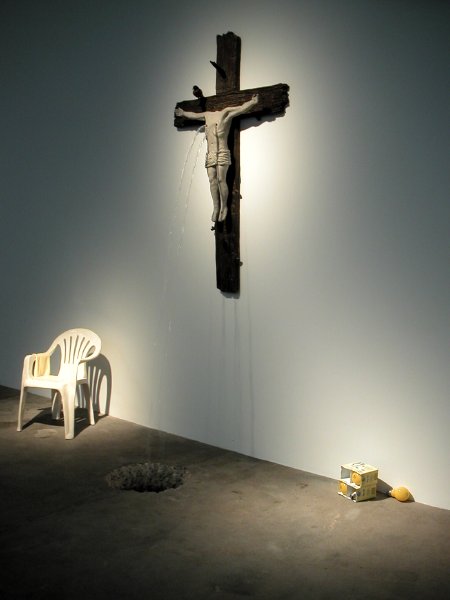 but not the Pope's scene at all (detail of Robert Gober installation at Matthew Marks)
Robert Gober's exhibition of several dozen new works at Matthew Marks (his first New York show in eleven years) is absolutely stunning. Even with the large room pretty crowded with visitors this afternoon (long lines waiting to peer into the two spaces behind doors left only slightly ajar) the atmosphere was very subdued, even reverent. As usual, his art is very much about our increasingly-damaged world, even though there's never any shouting.
Robert Gober has produced a large-scale installation of new sculpture exploring questions regarding sexuality, human relationships, nature, and religion, all informed by the current political climate. The artist conceived this new body of work over a three-year period, beginning shortly after the events of September 11, 2001, and culminating shortly after the recent presidential election.