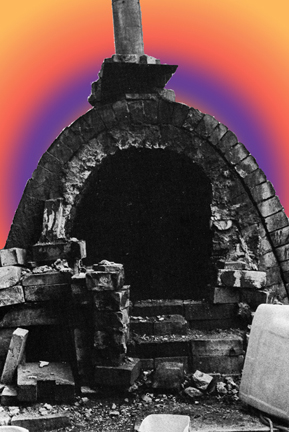 Sterling Ruby Kiln #2 2004 Lambda print mounted with Plexiglas and Sintra 22" x 33"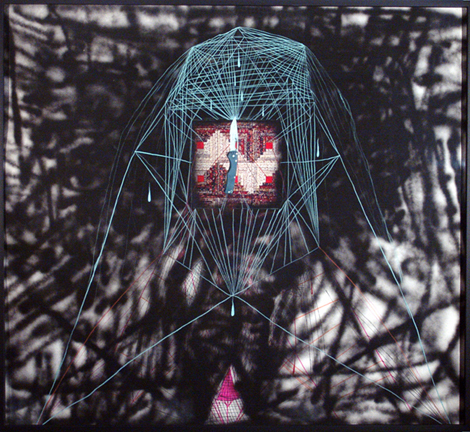 Sterling Ruby Prime Mover #1 2005 pencil, spraypaint and collage on paper 52.25" x 57.25"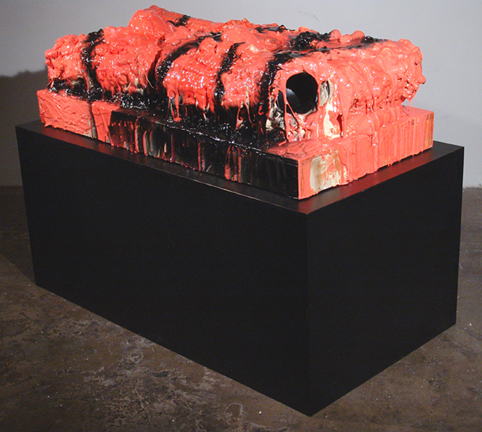 Sterling Ruby Orange Inanimate Torso 2005 resin, PVC, spraypaint, formica pedestal 28" x 48" x 34"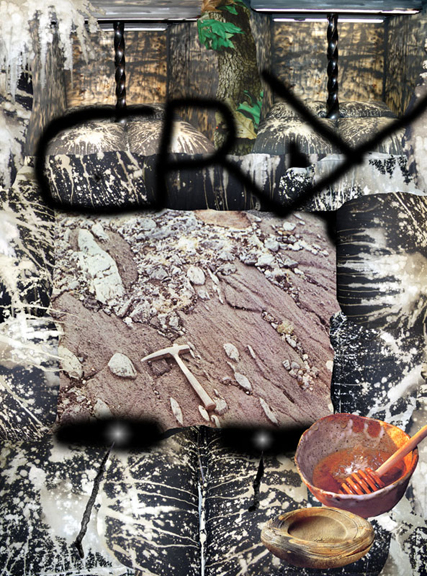 Sterling Ruby Cry 2005 Lambda print mounted with Plexiglas and Sintra 72" x 46"
Sterling Ruby is back at Foxy Production and once again he's all over the place in both the solo show as a whole and in the individual works that each refuse to be limited to a single medium themselves. Collage seems to dominate new work in the visual arts everywhere lately, but Ruby's entire oeuvre can be understood as a single great collage of inventions, and each one of them in turn collages his bold, complex understanding of his world in layers which reveal little but promise much.
I just wish I could take it all home where I might see just how far I could get with it.
Ask Michael or John about the videos.
[images from Foxy Production]