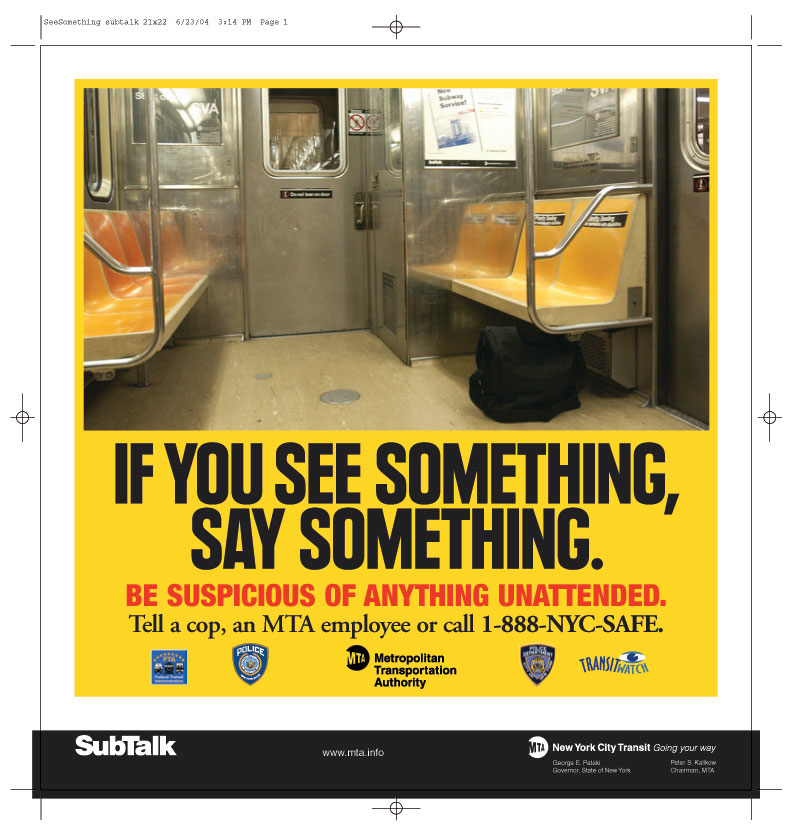 leaving it up to the riders
Barry has just about covered the issue, with the help of Newsday's estimable Ray Sanchez, but a letter to the editor published in the NYTimes helps to illustrate the scale of the criminal incompetence and negligence of those at the top by bringing up the most recent scandal involving the MTA:
To the Editor:

The terrorist blasts in London and a similar attack last year in Madrid dramatically point to the vulnerability of New York's transit system to a similar attack.

Despite setting aside nearly $600 million [state and federal money] to secure the transit network against a terrorist strike, the Metropolitan Transportation Authority has accomplished little since 9/11. It was not until March 2003 that the agency announced a plan to address the transit system's weaknesses.

In fact, the lion's share of the money has not been allocated. The agency's most public initiative is a failed proposal to ban photography by straphangers.

Its foot-dragging is especially unsettling when contrasted with the speed with which it rushed through a deal for the proposed West Side stadium. [the italics are mine]

Instead of issuing color-coded alerts, the federal government and the M.T.A. should urgently undertake measures with existing money to enhance security.

Manuel Cortazal
Bronx, July 7, 2005
Wish us all luck. It looks like we're going to need it.
[image from the MTA]