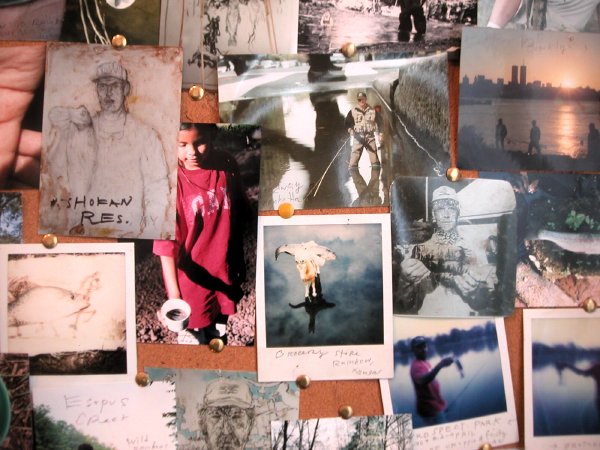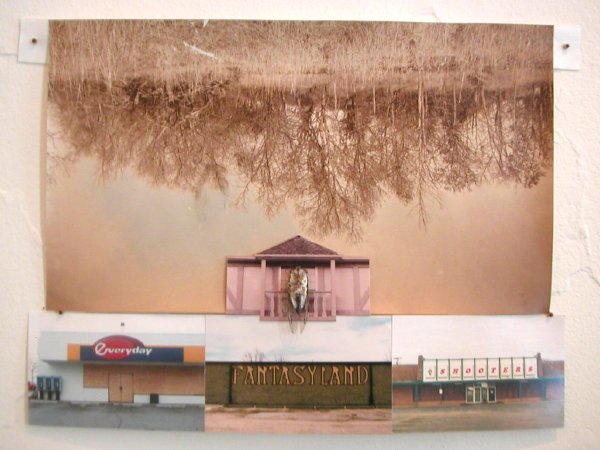 These are two mixed-medium works by Bryan Zimmerman currently installed in the show, "Begging a Proper Donnybrook," at Archibald Arts. The image at the top is a detail.
By now it's pretty clear that both Barry and James think a great deal of Zimmerman's work, and not just because it doesn't seem to owe its intelligence, its sensibility or its aesthetic to anybody or anything.
We're also not going to ignore Archibald Arts, now that we have an idea of what we've been missing. Saturday was our first visit, I'm almost embarrassed to admit, and Anthony Archibald's space has been open for twelve years!