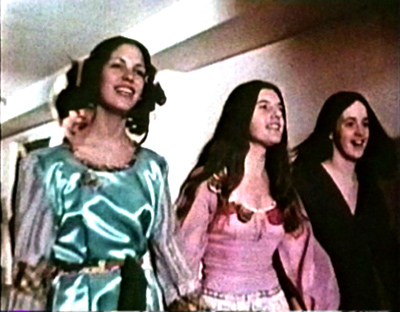 Robert Boyd Heaven's Little Helper (from the series Xanadu) 2005 video still (Manson Girls)
News flash! ArtCal now has pictures as well as information. Well, it is all about the visual arts, so offering some images along with direction only seemed [more than] appropriate.
Marking the unofficial end of summer, there are gazillions of art openings this week, and most of them are on Thursday (see "Opening Soon" on the home page). The site's convenient geographical and, in the case of Chelsea, even sub-geographical arrangement of listings will help all you fanatics find your way through the rich offerings. Press the print button and you're halfway there.
Maye we'll all bump into each other. Say hi.
[image of a "Featured Opening" from ArtCal]