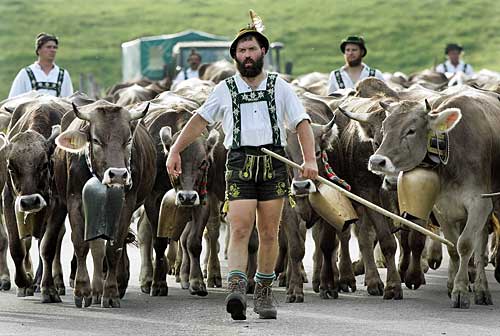 I couldn't begin to say who's the prettiest
The caption supplied with the photo reads:
Bavarian herdsmen in traditional dresses drive their beasts on a road during the return of the cattle from the summer pastures in the mountains near the small town of Oberstaufen, southern Germany, Friday, Sept. 9, 2005. Cattle are returned to their owners after the summer grazing period.

When heard in the mountains, the cattle often out of sight, the sound of even one of those bells is absolutely sublime.
[image by Diether Endlicher for the Associated Press]