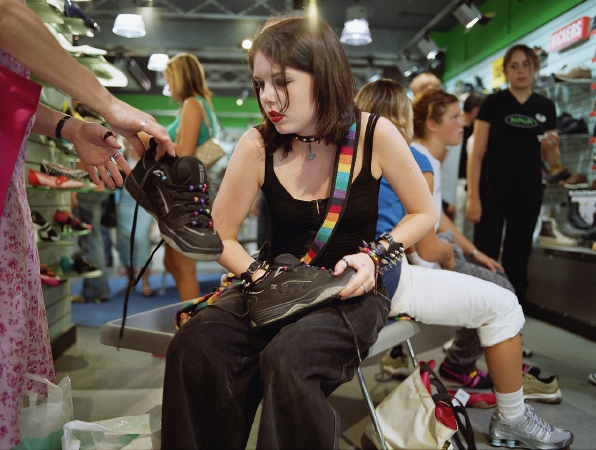 Brian Ulrich Edinburgh, UK 2003 (Shoe) Lightjet C-print 30" x 40"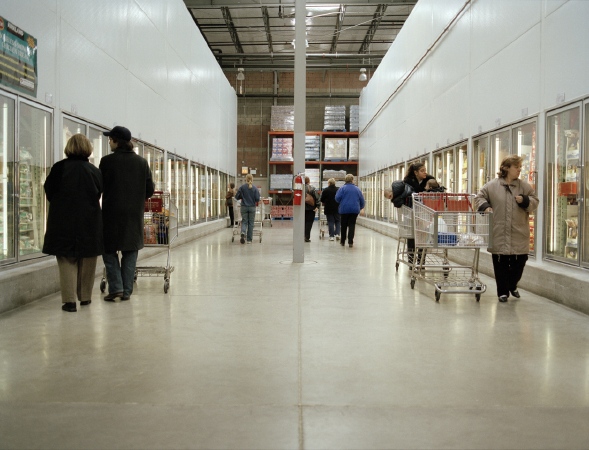 Brian Ulrich Chicago, IL 2003 (Freezers) Lightjet C-print 30" x 40"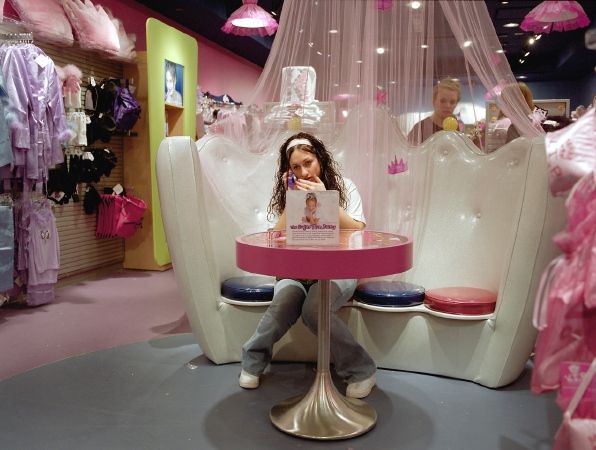 Brian Ulrich Smithhaven, NY 2003 (Sugar Plum) Lightjet C-print 40" x 50"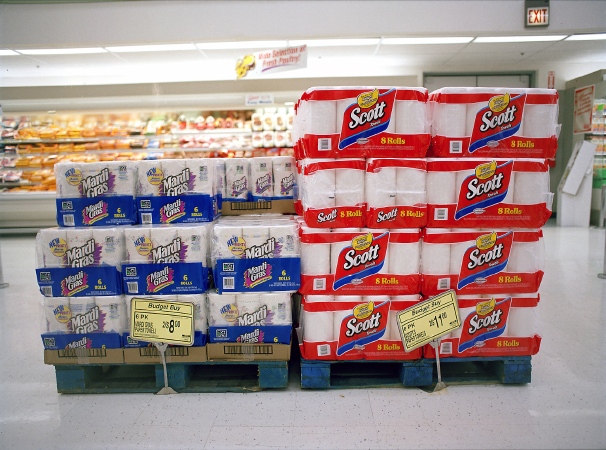 Brian Ulrich Chicago, IL 2002 (Paper Towels) Lightjet C-print 30" x 40"
I told myself I'd only put up one image, and then just say a few words, since I'd already written about Brian Ulrich in the past.
It was just going to be an encomium to this wonderful artist, but as Christmas was fast approaching I thought I would also have to say something about my weird choice for a holiday-time post after a week of silence.
As far as the number of uploaded images is concerned, I realized that one Ulrich is clearly never enough.
Now, even though I'm looking at these images two days before December 25th, I'm forced to recognize the obvious, that Ulrich himself is not commenting on Christmas here, and perhaps not even on the familiar deformities of an enormous consumer society no longer confined to North America [the first image is of a store in Edinburgh].
I think he's in fact very much in love with his subjects, however sad their world appears in his art, and I think his passion is quite contagious.
I first saw his images on line a year and a half ago, but because of travel I'd never seen the real pieces until yesterday [I can't quite count the work I had seen at Exit Art earlier this year, since it was installed much to high on the wall]. We finally met Brian while he was visiting New York for, yeah . . . , Christmas. He stopped by our apartment in the afternoon with a roll of perhaps a couple dozen large work prints under his arm.
I was absolutely astounded by the quality and the incredible beauty of these prints when seen up close. Even familiar images which had totally haunted me before now assumed a stature I could not have imagined possible. It was like hearing a live performance of your favorite music for the very first time.
I'd like all of New York to see this work; I can't imagine him not being picked up by a good gallery soon.
In New York or anywhere else, for anyone who is (for now) out of range of the physical prints, a visit to his excellent on-line gallery will be a real treat nevertheless.
[images from Brian Ulrich]