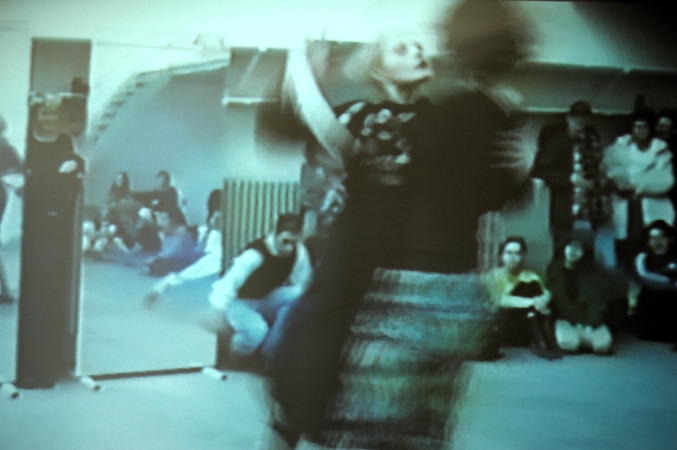 large detail of a still from Elena Kovylina's Waltz, a 2001 performance in Berlin documented in a video shown at Schroeder Romero this fall



Never thought I'd get to see this piece except in the form of the video installed in Schroeder Romero's "Russia Redux #1" show earlier this fall, but the gallery managed to bring this intrepid artist to the NADA fair in Miami earlier this month, where Elena Kovylina performed her work on an outside terrace in the mid-day Florida sun.
From the original gallery press release:
The artist subverts the prevalent clichés of the "Russian woman" whose body became one of the main sources of revenues in the new capitalist economy of the 1990s. She also subtly comments on a forced "reconciliation" between Russia and Germany, the former absolute war enemies and ideological adversaries. Choosing members of the Western audience to dance, the artist reverses the prevalent aesthetics of failure, empowering herself and symbolically activating what has been repressed.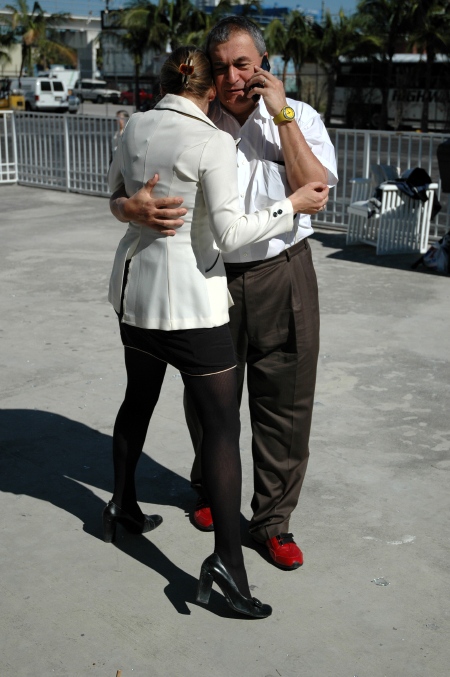 the customer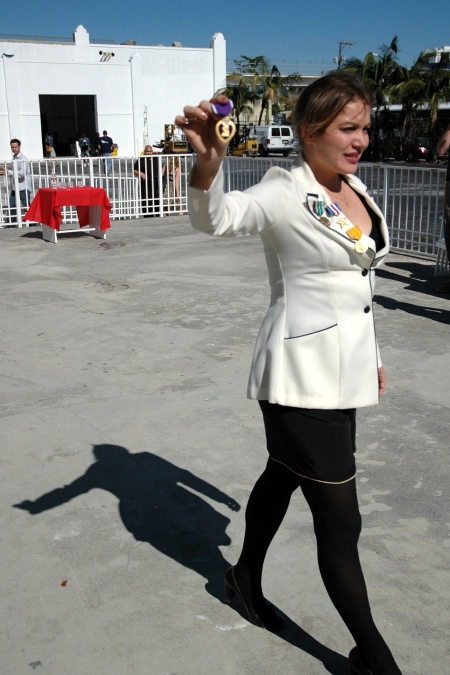 the trophy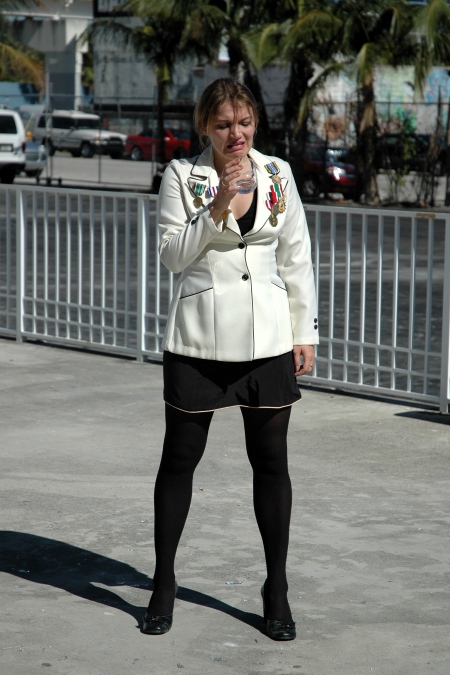 the memory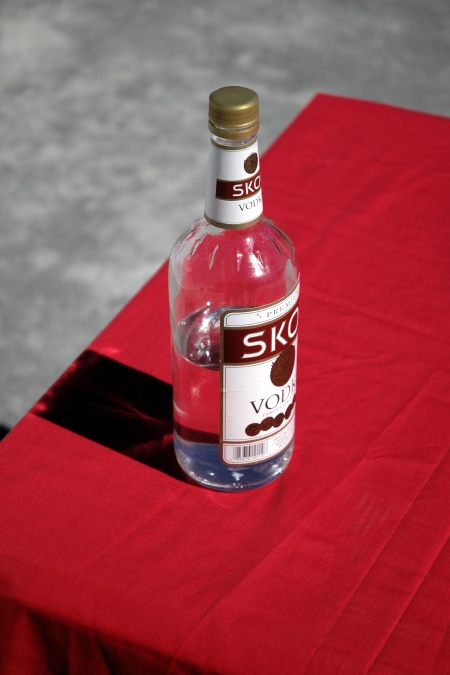 the remains
Jumping back now to the first minutes of the performance, when the bottle was still almost full, we can watch Barry and Elena sweep across the cement floor to the strains of "Lili Marlene" sung by Dietrich herself in a continuous loop: