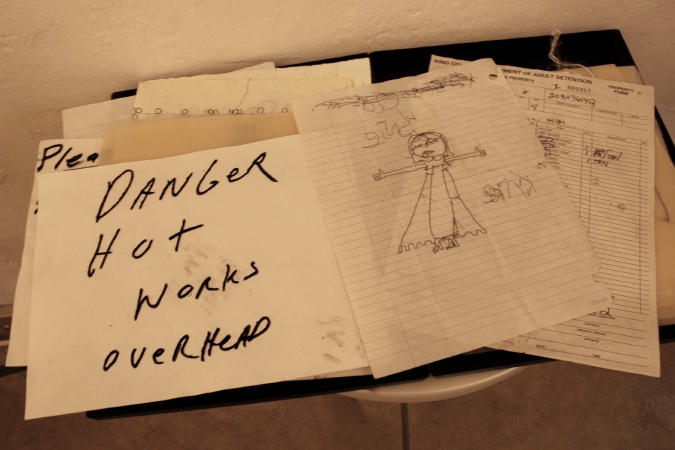 I don't have any details, mostly because this is a view of an open portfolio of an artist whose work the people of Seattle's very interesting artists-run Platform Gallery had first come across just prior to the Miami fairs. His name is Marc Dombrosky and, as it was described to me, he hand-embroiders the images or text of pieces of paper which he might find discarded just about anywhere.
As you might expect, the results vary, but the level of their interest begins with, well, . . . just fascinating, and continues toward something like profound, even sublime.
Disclosure: I have accepted an invitation from the gallery to do catalogue interviews for their current exhibition.
MORE: When I posted this item I did not have the correct spelling of the artist's name and so missed the many Google images of his work from this as well as earlier series. Jim O'Donnell of Seattle's COCA led me to the Solomon Fine Art site , and now when I entered the name properly, the search engine turned up these goodies.