POST CARD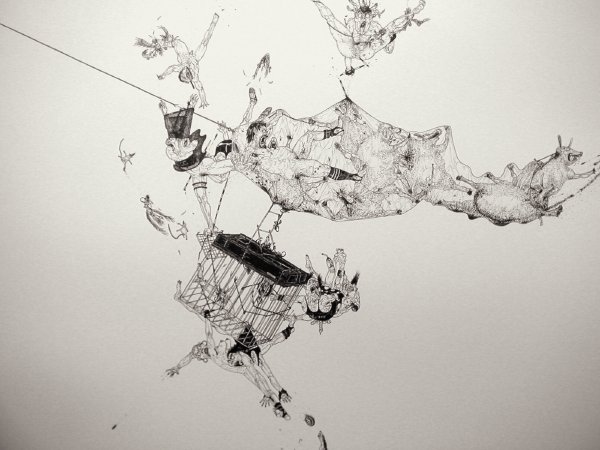 Ralf Ziervogel OFU 2006 ink on paper 54.5" x 106.75" [detail]
A new (but not really so surprising) addition to the huge Chelsea gallery list appeared on 19th Street last night. The young German curator opened his shop with a show of work by the Berliner Ralf Ziervogel.
Schlechtriem slaps a "temporary" sticker on all his announcements because, he says, he doesn't know how long he really wants to be a gallerist, but he says he'll give it at least a year.
Unfortunately we had to leave early this time in order to make an opera curtain on the Lower East Side [yup], but on the basis of the quality of the drawings I saw last night I'll definitely be back at least as often as Schlechtriem decides to keep this thing going.