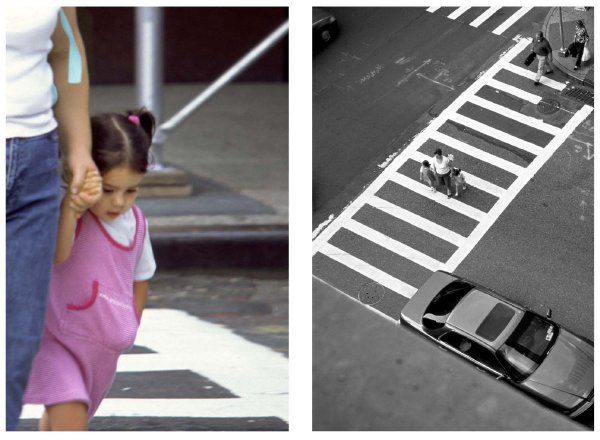 Barbara Probst Exposure #11A: N.Y.C., Duane & Church, 06.10.02, 3:07 p.m. 2002 Ultrachrome ink on cotton paper, 2 parts: 16" x 23.5" each
It's so simple, but so very beautiful. This was just one of the multiple-image pieces Barbara Probst showed at Murray Guy earlier this month. Her process is only slightly more complex than it appears to be, but rarely is the result so delicate as it is here.
From the press release:
In Barbara Probst's photographs, the subject of the work becomes the photographic moment of exposure itself. Using a radio-controlled release system, she simultaneously triggers the shutters of several cameras pointed at the same scene from various viewpoints. The resulting sequences of images suspend time and stretch out the split second.
[image from Murray Guy]