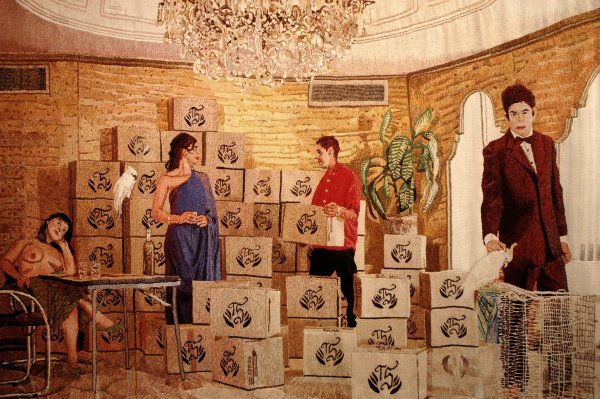 Eduardo Sarabia Guadalajara (country) 2005-2006 hand-woven wool tapestry 94" x 124" [large detail of installation]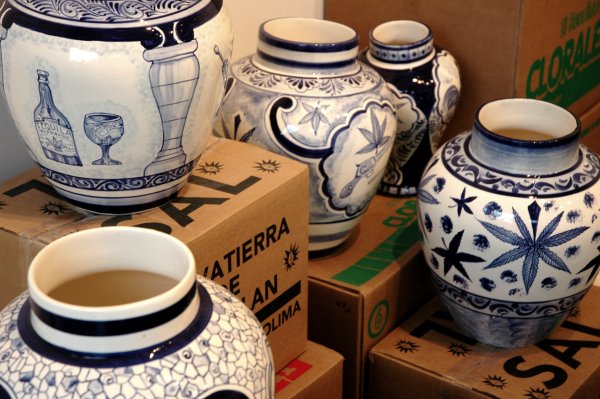 Eduardo Sarabia A thin line between love and hate 2005 hand painted ceramic vases and silkscreen boxes, dimensions variable, each unique [detail of installation]
I think these images from the current I-20 show can just about speak [very well] for themselves, but it may be useful to know that Eduardo Sarabia, although born and raised in Los Angeles, has lived in Guadalajara since 2003. The press release continues:
Eduardo Sarabia is highly influenced by the intricate poetics of the black market and northern Mexican folklore. His current work creates romantic visual narratives in regards to illegal matter, fine arts and commerce.
The gallery's new space with its huge wall of windows along 23rd Street is perfectly designed for a show which addresses our relationship to the seductions of things, especially the exotic.