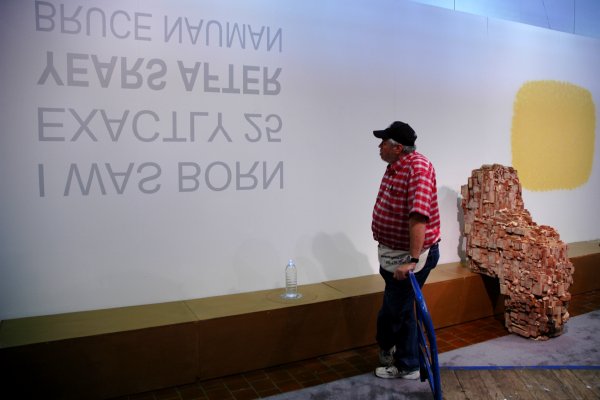 Art is elitist only for those who say it is.
This was what the Artists Space installation of several Charles Goldman pieces looked like yesterday afternoon during the press and privileged-collector preview for the Armory Show. Since there was still some tidying-up to be done by pier workers before the 5 pm VIP reception, some members of the works' interested public were part of neither constituency.
Since we've been pretty diligent about making all six or so fairs in the few days available, I haven't had time to do any posting yet. But soon.