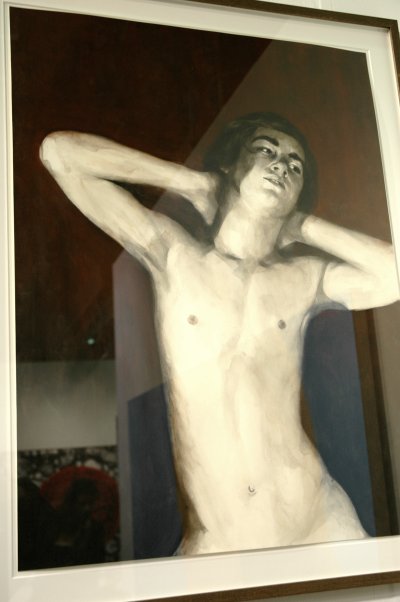 Paul P. Untitled 2006 watercolor on paper 27.5" x 20" [large detail of installation]

Paul P. was represented during last week's fairs by at least two galleries on nearly opposite sides of the earth. The image above, shown here with a pop-up detail, appeared at the Armory show in the booth of Galerie Thaddeus Ropac (Paris and Salzburg), the two paintings below were shown at LA ART by Marc Selwyn Fine Art (Los Angeles).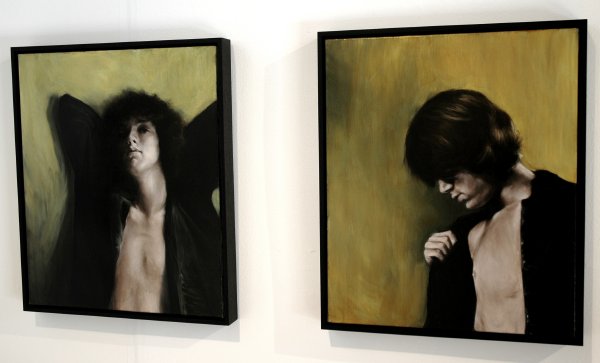 Paul P. [details unavailable]
I've written about Paul P. before, so I don't have to go on here about how much I like his work. Besides, these images speak for themselves, especially if you know the source of the artist's inspiration.