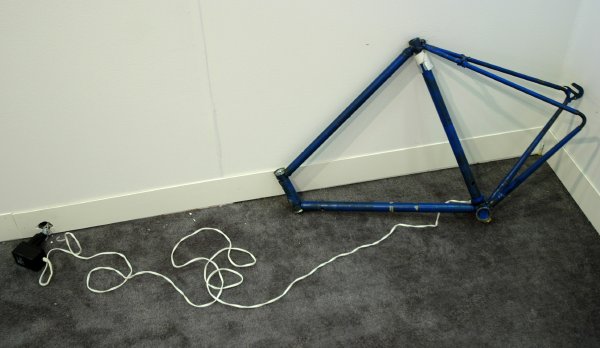 Tim Hawkinson Bike Spin 2004 [view of installation]
But it still rolls, er, spins.
This was just about the very first work I saw at my initial stop during a long weekend of art fairs. What looks like just another stripped bike frame is actually a complex, moving (in both senses) sculpture. Every section of the frame is geared to turn continuously and silently, in a direction opposite from its neighbor.
I saw Tim Hawkinson's sad, defiant piece in a corner of one of the rooms of the Pace Wildenstein booth at the press preview of the Armory Show.