POST CARD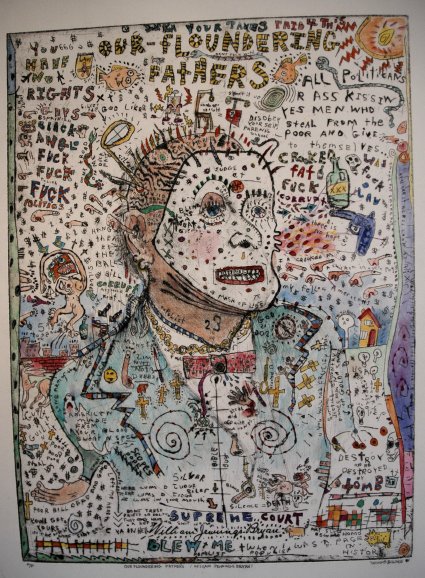 Tom Billings Our Founding Fathers 24" x 18"

Holland Tunnel has a remarkable show, "Ménage à Trois", of paintings by Tom Billings, Jacques Roch and Jennifer Toth. It continues through the rest of this week. Unfortunately the gallery seems to have lost its website and I didn't leave the little garden shed on South 3rd Street with any more information about the show or the artists. Worse still, I can't find anything on line about Tom Billings.
Finally, I don't seem to have gotten an image of Jacques Roch's work in this show, but I'll try to make up for it, with the gallery at least, by doing a separate post showing works by Jennifer Toth.