Tonight at the School for Visual Arts MFA studio event we talked to a student who had changed his mind about "painting" while working in his studio over the last [two?] years. He said that he had earlier dismissed it as irrelevant to his own experience, but now felt really good about the medium and expected it would pull together his whole life, absolutely everything he felt strongly about, and likely for - ever.
His enthusiasm was absolutely serious and totally believable.
Joe Fig doesn't seem to have ever had any doubts about painting. He began as a representational painter himself, but years ago he developed into a "painter" of painters, beginning with the abstraction heroes. Today Fig models the studios of artists he admires regardless of their style - where the magic happens - but what he creates are less models than portraits of the hugely diversiform acts of painting themselves.
The close-ups of some of the seventeen pieces included in the current show at Plus Ultra which I have uploaded below show that Fig still knows how to wield a brush himself. His reduced-scale [all are contained in a plexi box less than twelve inches cubed] reconstructions of artist painting tables are magnificent, but Fig himself doesn't have to yield to anyone in his understanding of color or his handling of paint.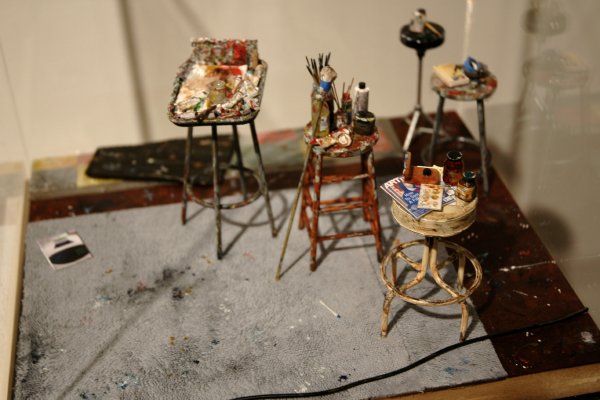 Philip Pearlstein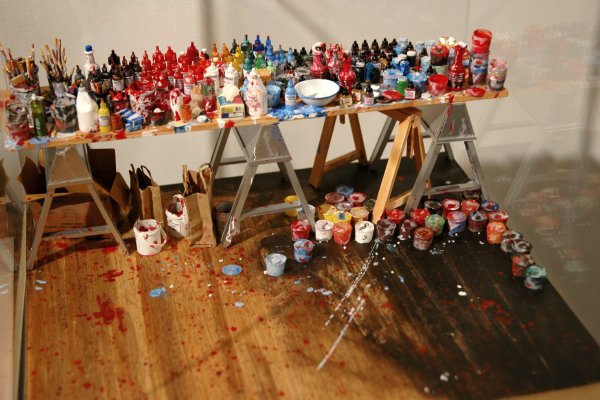 Barnaby Furnas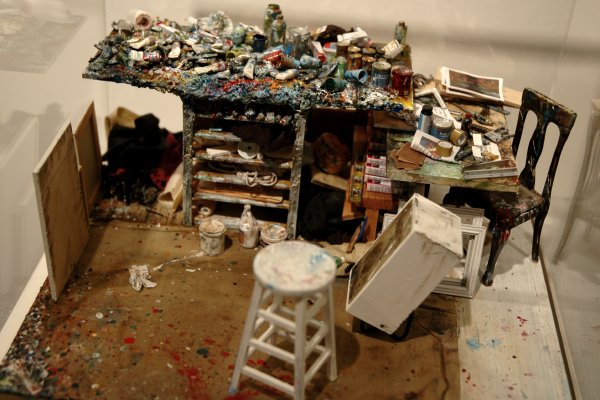 gregory Amenoff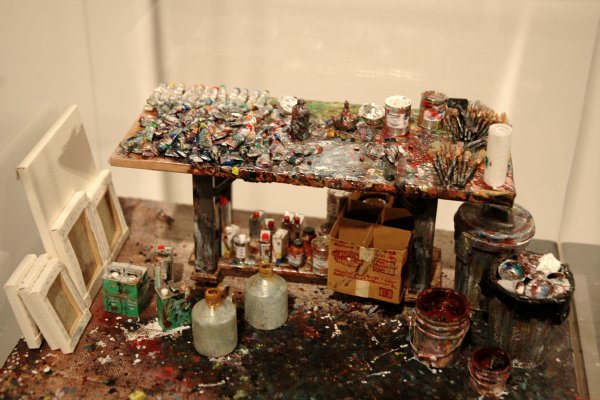 Karin Davie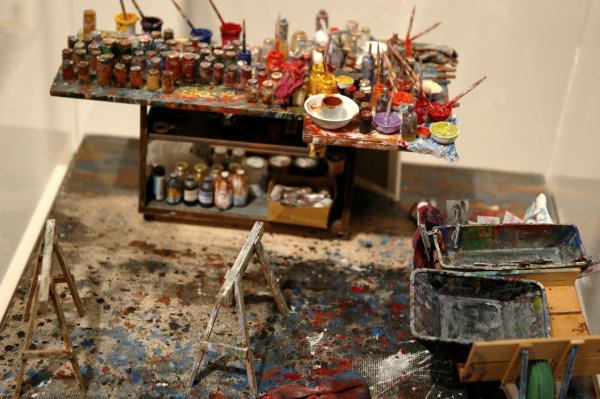 Bill Jensen