Right now I'd say that summer art is art that somehow can survive the distraction of high levels of heat and humidity. In my case that's a pretty tall order, so I'm impressed that even in my weather-compromised state I managed to register a number of worthies in a relatively-abreviated swing through Williamburg Sunday afternoon.
A peek at a sample of the shows: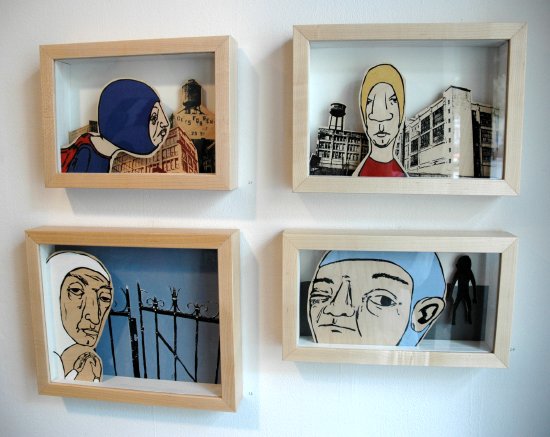 Kim Schifino [installation view of a grouping of "Manny", "George", "Willy" and "Sam", silk-screened wood cut outs] This work, installed as shadowboxes, is part of a single-artist show at Cinders Gallery.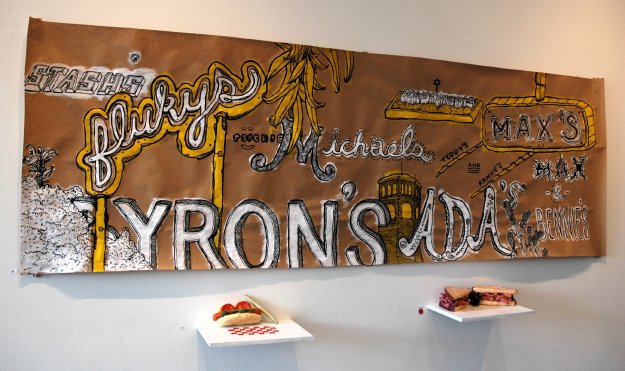 Phil Lubliner [installation view of a grouping of three works: "Hot Dogs, Corned Beef, Highland Park" craft paper and acrylic 84" x 28.5"; "Hot Dog (chicago Style)" clay, acrylic, pen and plywood 12" x 8" x 4"; and "Corned Beef (Jewish Delicatessen)" clay, acrylic, pen, plywood and plants 12" x 8" x 3.5"] This installation is part of a group show at McCraig-Welles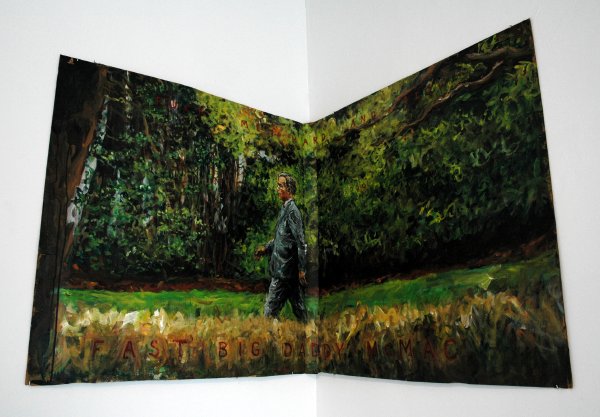 Max Schumann untitled (Fuck Me Hard and Slow Big Daddy McMac) 2005 acrylic on cardboard 34" x 68" [installation view] This piece is part of a group show at Klaus von Nichtssagend Gallery.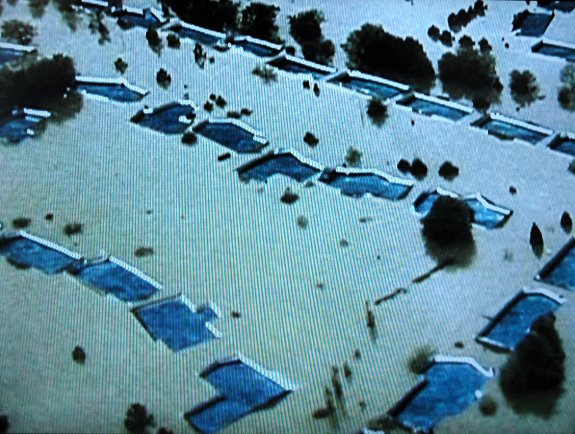 Rob Carter Four Extracts from Stills 2004-2005 DVD color/sound [still from video installation] The video is shown on a player mounted on a wall next to three of the artist's photo-based works, and is part of several group shows at Dam, Stuhltrager.

Brooke Williams A Wall of Hands 2006 172" x 72" [large detail of installation] This is a work mounted in the rear gallery at Outrageous Look, which is also showing art by Tom Burke and Sachar Mathias.
These two thumbnails of images by Tom Burke are from his Outrageous Look show of fifteen photographs taken with a simple plastic camera: