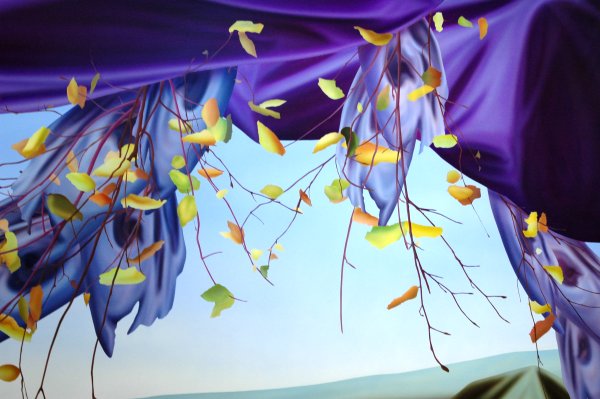 Dan Rushton Skulls, Branches, Forms and landscape 2006 acrylic on panel 81" x 108" [large detail of installation]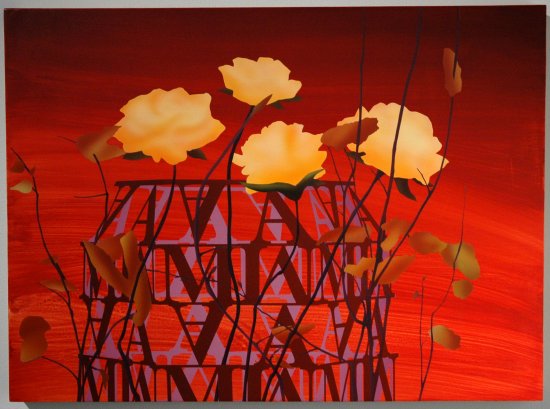 Dan Rushton Shape, Branches, Flowers 2006 acrylic onpanel 22" x 30"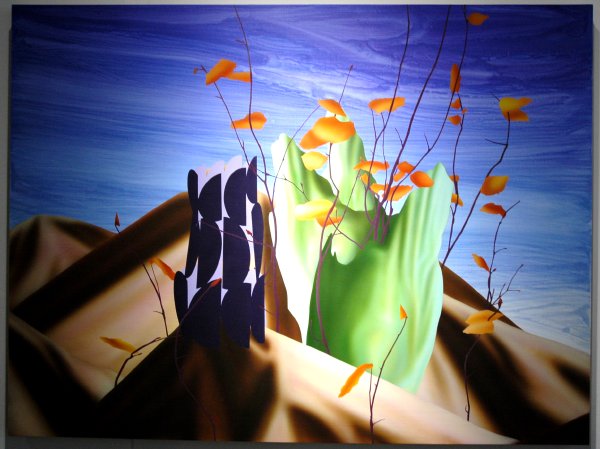 Dan Rushton Shapes, Branches, Skulls, Forms 2006 acrylic on panel 36" x 48" [installation view]
I saw these three Dan Rushton paintings at ART (212). I know the fair is long gone, but these images aren't, and the artist responsible for them is expected to have a solo show this year at Moti Hasson. They will grace that gallery's new large, ground-floor space in Chelsea.
If you have been somewhat familiar with Rushton's painting up to now, you'll have to agree this new work is clearly on a "hole nuba lebel"*.
*
thanks, Eugene