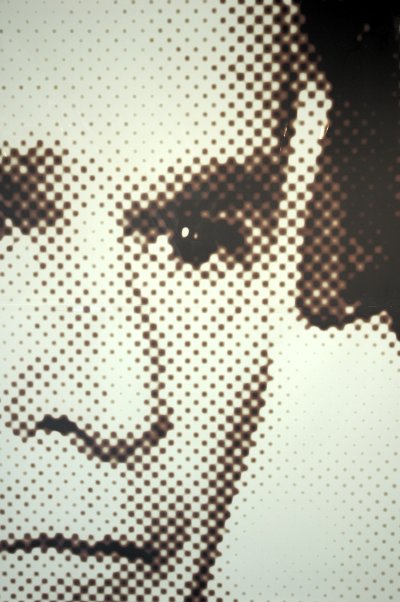 Ligorano/Reese Memory of Truth 2006 digital print on Duratrans 96" × 113" [large detail of installation as seen from inside the gallery]
Where our nightmare began, five years ago.
Jim Kempner has just taken down one of the most political shows of the season, an exhibition of editions in every price range, curated by Marshall Reese. Yes, it was also art. Ligorno/Reese were also responsible for "The State of Things", a disappearing ice sculpture which spelled the word, "democracy" . It was installed in the gallery garden last April.