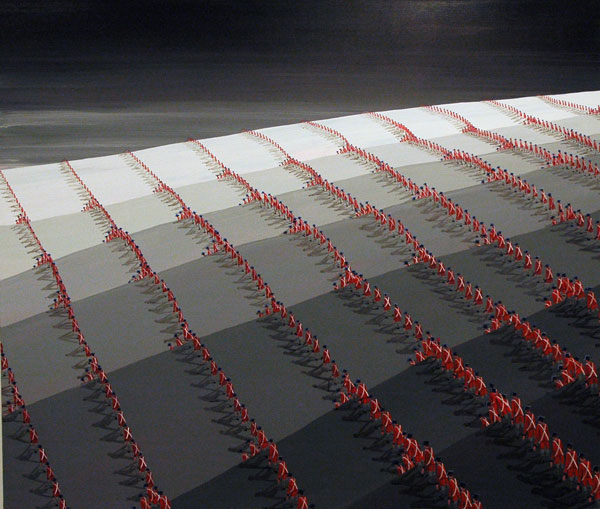 Ian Davis Strategy 2006 acrylica on canvas 60.25" x 70.25"


[detail]
Ian Davis must definitely be enjoying his first one-person show at Leslie Tonkonow this month. I know I did, even if a visit to this intense exhibition of oddly faux-naive painting reveals work as extraordinarily beautiful in its mantric minimalism as it is disturbingly chilling for its "uniform" intensity. But for Davis, the thing is, he's already sold every painting there, in a show which still has three more weeks to run. It's a brilliant debut.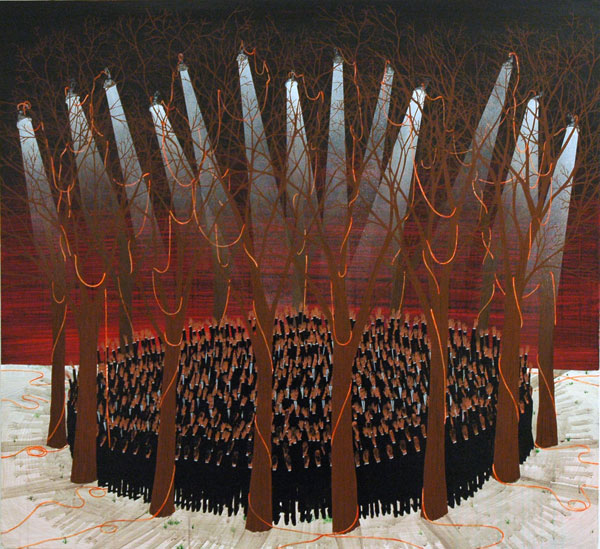 Ian Davis Contract 2006 acrylic and spray paint on linen 46" x 50"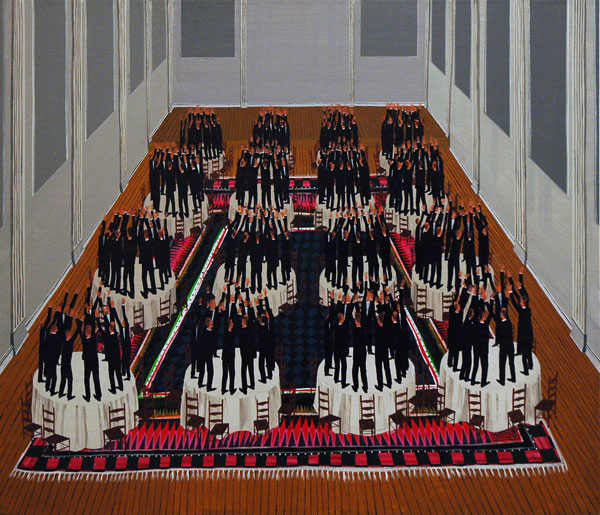 Ian Davis Banquet 2006 acrylic on linen 36" x 42"