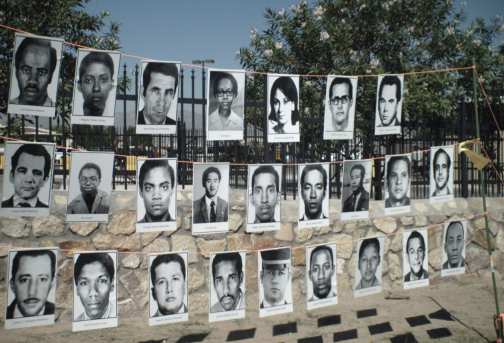 detail of a temporary memorial to the 72 victims of Cubana de Aviación flight 455, erected outside the courthouse in El Paso in 2005
ADDENDUM: [April 21] "A Terrorist Goes Free"
Terrorist Luis Posada Carriles, wanted in Cuba and Venezuela [but not in the United States] for the 1976 bombing of a Cuban airliner that killed 73 people was released on bail in New Mexico today. He has been held in the U.S. on immigration charges since 1975 and will theoretically be in El Paso for a trial which is scheduled to finally begin May 11.
Posada Carriles was trained by the CIA and has ties to the Bush family.
[image from narcosphere]