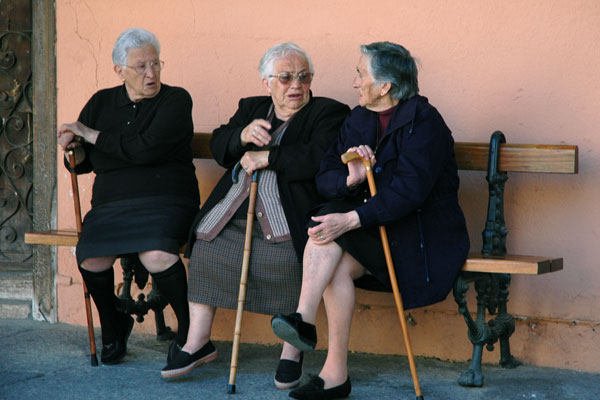 untitled (walking sticks) 2007
Spaniards are almost always beautiful, but the older men and women have a kind of grace not found in youth, even the youth of Iberia. Not incidentally, they also dress much better than most of the kids and grandkids.
These three friends were sitting under the portico of a the Plaza Mayor in El Burgo de Osma last Wednesday afternoon.