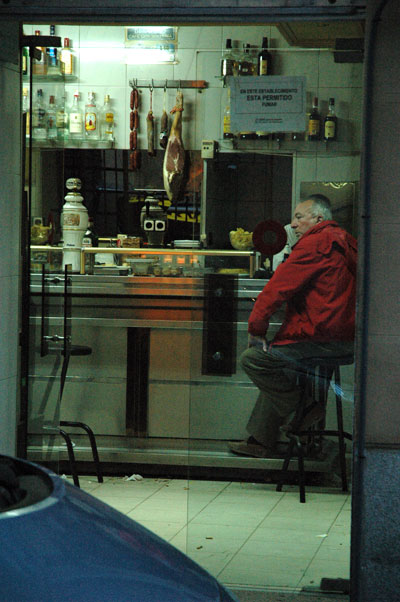 untitled (jamon) 2007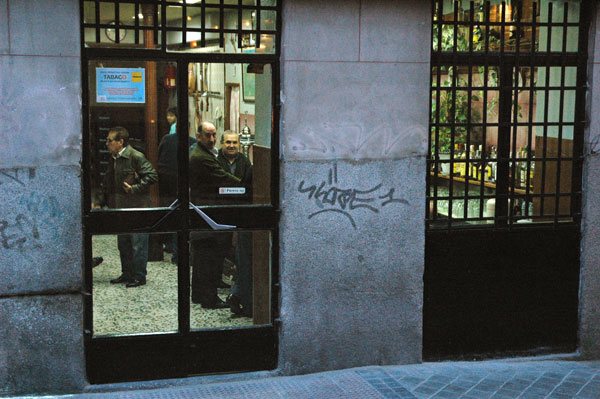 untitled (tabac) 2007
It was obviously the azul hour. We were in Lavapiés tonight, walking down Calle Torrecilla del Leal toward Plaza Anton Martin, when we passed these two wonderful bars.
I took these shots in quick succession, almost impulsively and with uncharacteristic fearlessness (the taller man on the right in the second picture saw me snap the shutter and jokingly held up a small card pretending to block his face).
I had to bring a little bit of this environment home, fearing it might soon disappear forever.