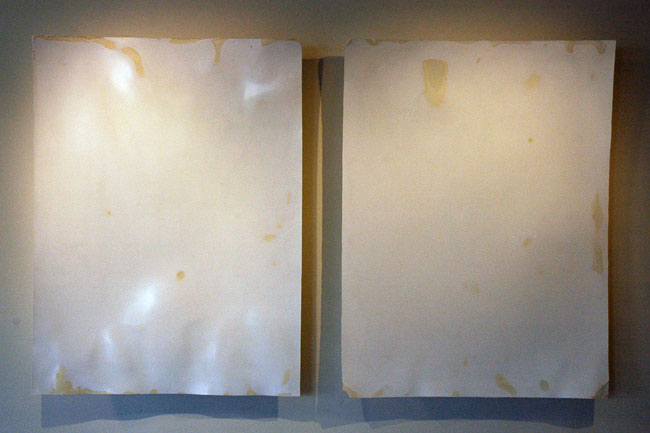 Patrick Armstrong Virgo and Libra 2007 epoxy and gesso on paper 22" x 30" [installation view]


[view from one side]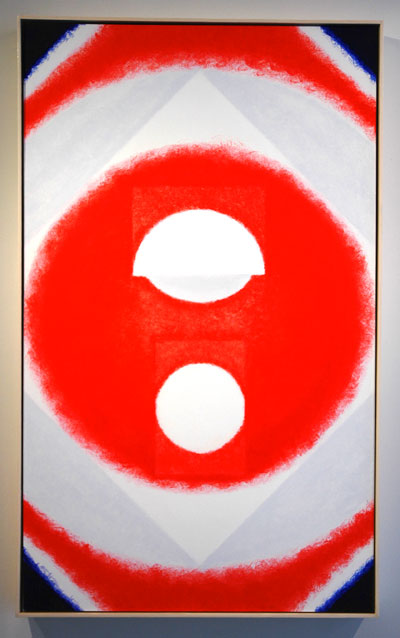 Dorothea Rockburne Gravity Wave (Direction Painting #2) 1993 Lascaux Aquacryl, Beryl Artistic and Flasche on gessoed wood panel 40" x 24" [installation view]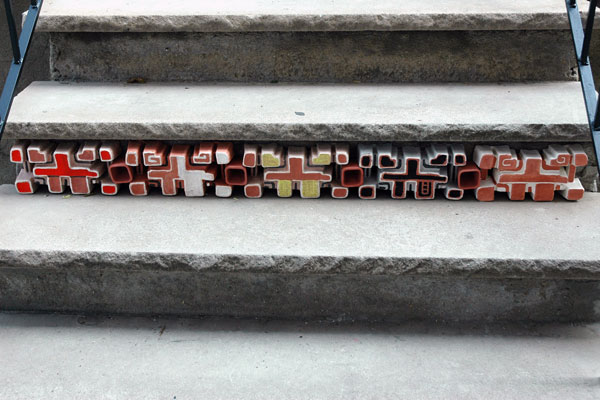 Steve Keister Frieze I 2007 earthenware with acrylic 5" x 56" x 3" [installation view]

Galeria Janet Kurnatowski is showing a bright sunny show of contemporary abstractions with a dark-ish title, "Corpse of Time", curated by the artist Ben La Rocco. The art however is anything but cadaverous, and the works actually seem to talk to each other, quite animatedly in fact.
The oldest piece is from 1993, but most of the work is quite recent, produced by a group eight men and women representing perhaps a half century of age difference.
The Greenpoint show includes painting and sculpture by Patrick Armstrong, Morgan Croney, Linda Francis, Steve Keister, Dorothea Rockburne, Carol Salmonson, Don Voisine and Chuck Webster.