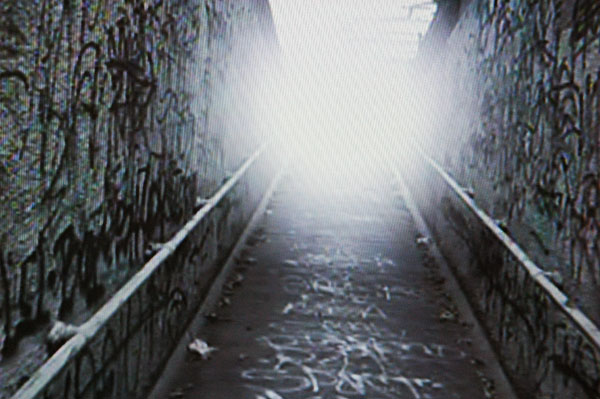 John Pearson Daylight Landscape 2001 video [large detail still from installation]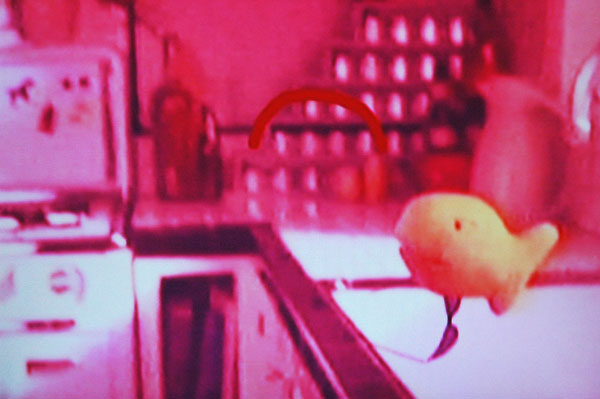 John Pearson Untitled with Commercial 2005 video [large detail still from installation]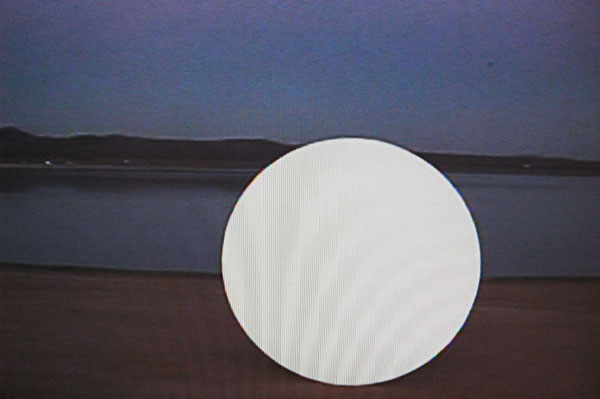 John Pearson Untitled (white light) 2005 [large detail still from installation]
I've been a little distracted with the aftermath of the drama inside City Council Chambers on Wednesday evening, so I haven't had much time for some art posts I've wanted to do. The reverb continues even now [more on that eventually], so this and other entries may for a while be more brief than I would prefer.
But they will be no less enthusiastic. I was really taken recently with the videos Jeff Bailey is showing in his gallery's office space, and I think they really deserve a larger exposure. The artist is John Pearson, and the small show of videos and photographs was curated by Julian Pozzi, the artist whose beautiful paintings on paper are being shown in the main space. It's a wonderful idea for any gallery, and an especially happy one in this case.
There is much sweetness and some humor in these short videos, but for all that they are more than sophisticated enough at managing the not-so-simple effect of child-like, wide-eyed wonder, of looking at the world for the very first time.
In addition to his work as a painter, Pozzi is the organizer for Youth and Anti-Youth, which is presenting John Pearson's work at the gallery. The gallery describes the group as "a nomadic curatorial enterprise begun in Brooklyn in 1997". Images of Pozzi's own paintings can be found on the Jeff Bailey web site, but the work really has to be experienced in person.