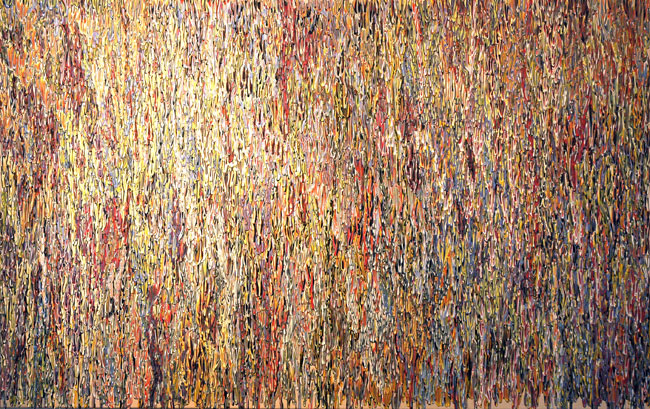 Peter Fox SOME WORLD 2007 acrylic on canvas 34" x 54"


[detail]


[oblique detail]
Williamsburg's The Hogar Collection, which was located on lower Grand Street, west of Bedford for several years, has moved a number of blocks up-island, to new quarters on the other side of the street*, just west of the BQE. It's a neat space, and on our first visit there last weekend we walked into a beautiful two-person show, a collaboration with eyewash.
I had seen the work of both Peter Fox and Jeanne Tremel before, and both of them are looking more interesting than ever.
Hmm. More abstractions showing up on this site: Is it me, or is this a trend?
*
luckily it's on the south side, which means work can be hung (to great advantage here) on a secondary white wall facing the street, just inside the large and handsome four-square front window