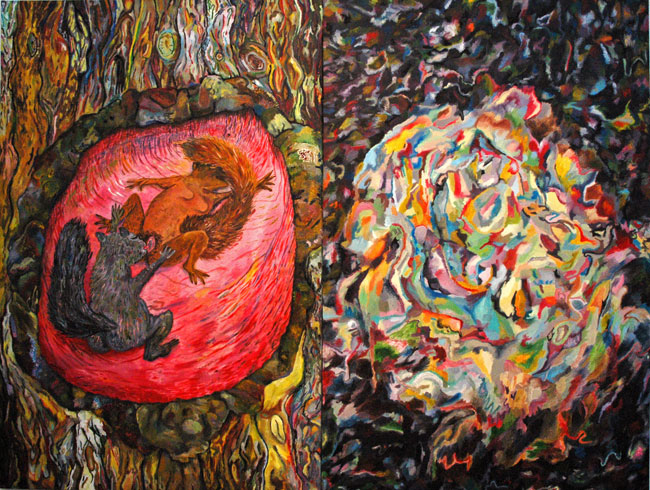 Michael Williams Fur Tree 2007 oil on canvas 58" x 76"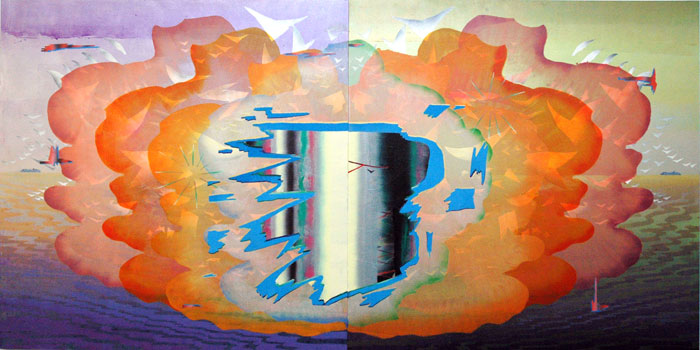 Melissa Brown Untitled 2007 silk screen on aluminum 48" x 96"
Once again Canada manages to put on a show which local art fans will miss at their own peril, or at least at the risk of losing out on some good serious fun. Dan Nadel curated the gallery's "New Mutants", a show of work by Melissa Brown, Brian Chippendale, Julie Doucet, C.F., Trenton Doyle Hancock, Ben Jones, Amy Lockhart, Sakura Maku, Frank Santoro, Patrick Smith and Michael Williams. Yes, that Michael Williams.