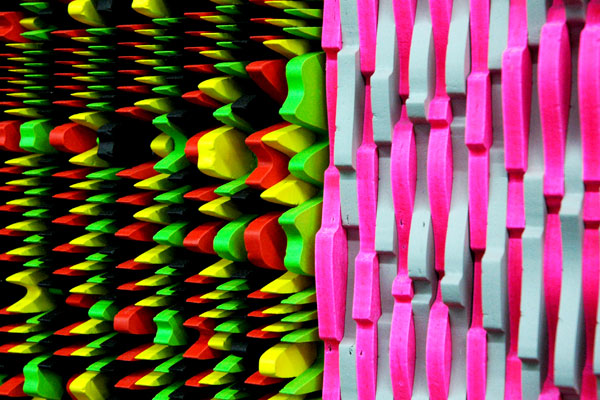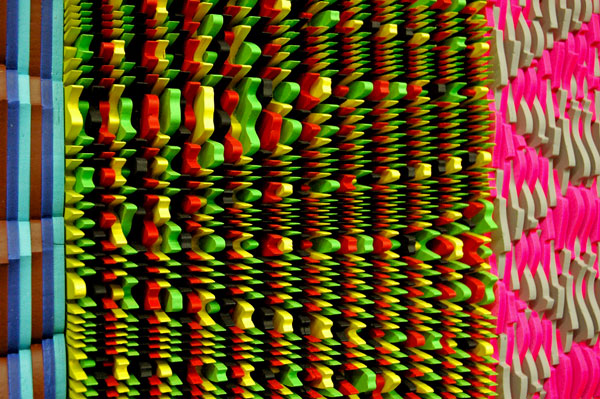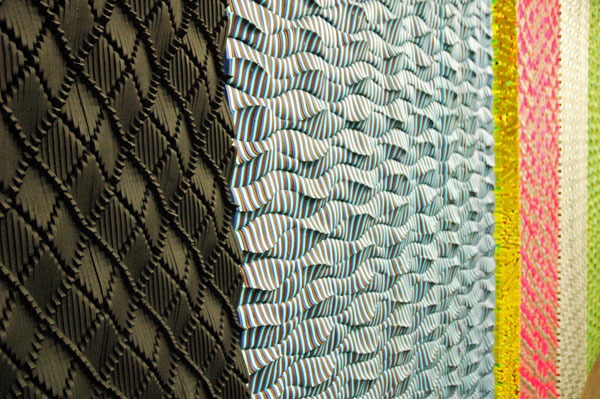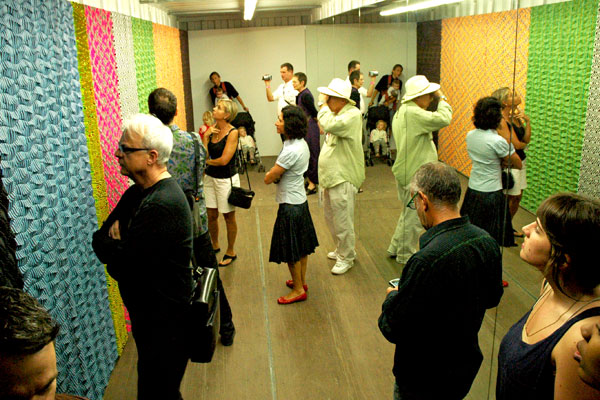 four views of Ara Peterson's site-specific wall relief inside one of the most popular containers of "Art Positions" at Art Basel Miami Beach last week.
This installation, of hand-painted, laser-cut birch plywood, glass mirrors and space, was arranged by John Connelly Presents.
It's my birthday, so although I already like Peterson's work a lot, I have another good reason to put up these images today: It's a very happy piece. I got some great flowers this morning, but no balloons; these colors and shapes will do very well instead.