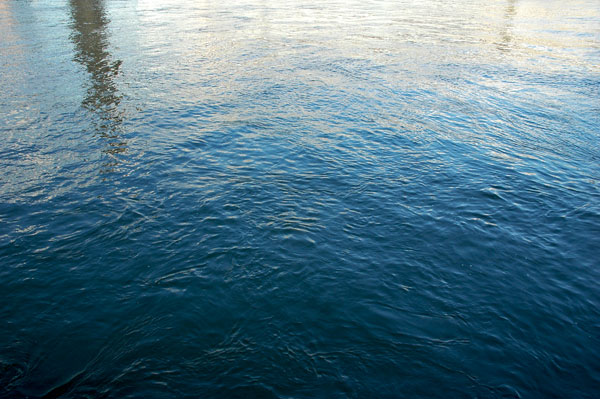 untitled (towers) 2008
Both towers of the Brooklyn Bridge are reflected in the waters of the East [er, . . . tidal strait] at the top of this photograph. The picture was taken yesterday from the deck outside the Spiegeltent on Pier 17. Later in the evening those outdoor spaces were the site of the presentation of The Bessies.
And, yes, the water you see here was moving north at a good clip.