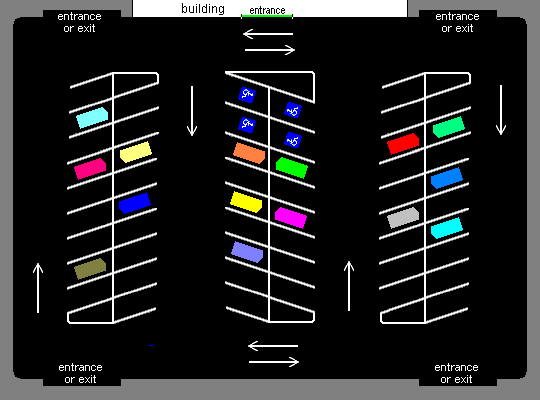 just put in a parking lot
Remember that glorious central transit hub we were promised? The one they've been dangling in front of all of our eyes for years? Gone. It's been cancelled. It looks like one more case of bait-and-switch. Some people are making a lot of money playing with us, while they play with this wretched site.
On September 10th, the day before this, our latest jingoist holiday, "Patriot Day"*, Mayor Bloomberg decided to drop his own bomb on New York. In an opinion piece in the Wall Street Journal, "There Should Be No More Excuses At Ground Zero", he wrote:

. . . the PATH station's design, including the underground hall, is too complicated to build and threatens to delay the memorial and the entire project. It must be scaled back.
The scale of the grand, highly-praised and long-anticipated transit superstation designed by Santiago Calatrava for the World Trade Center site had already been cut back several times, and our Mayor wants it reduced even further - actually, totally eliminated at least as we've known it until now.
One would think that our much-vaunted "subway mayor," who worked so hard (with mixed results) to make several totally inappropriate new corporate-sports stadiums and arenas his personal civic career memorial, might be able to persuade himself that a great transit hub would be the perfect grand projet to leave to a great city on the run. But no, he just wants to fill in that damn hole.
*
originally called "National Day of Prayer and Remembrance for the Victims Of the Terrorist Attacks on September 11, 2001" and never to be confused with that much more venerable and more upbeat celebration called "Patriots' Day"
[image from answers.com]