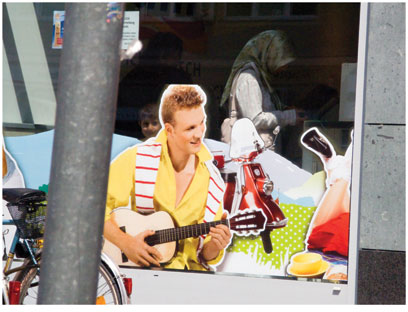 John Miller Untitled (July 5, 2008), The Middle of the Day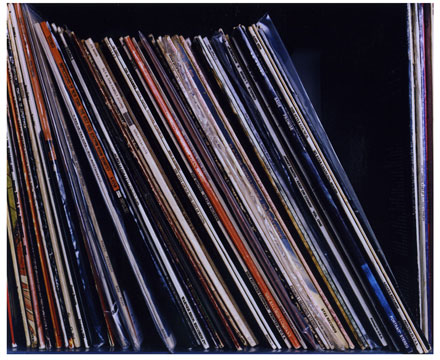 Moya Davey Greatest Hits
Art Resources Transfer [A.R.T.] has assembled a portfolio of six artist C-prints, in an edition of 50, for what it has dubbed as its 2008 Benefit Portfolio. The artists represented are Moyra Davey, Rachel Harrison, John Miller, Jack Pierson, Liliana Porter, and Martha Rosler. Two of the images appear above. All proceeds will go to the support of the group's two terrific program areas: The A.R.T. Press, which publishes books based on conversations between artists, and the Distribution to Underserved Communities Library Program, which distributes art books free of charge to rural and inner-city libraries, schools and alternative reading centers throughout the country.
I've written in the past about the great service performed by this institution. It continues today to honor the work of its imperishable founder and former prime instrument, Bill Bartman.
There will be a reception to launch the portfolio this Friday, October 10, at Greene Naftali Gallery, 508 West 26th Street, between 6pm and 8pm. The details on this very modestly-priced edition itself are here.