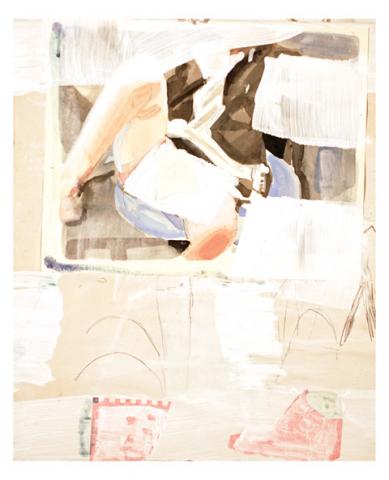 Vicki Sher untitled 2006 mixed media on cardboard 9" x 12"
Earlier this week I wrote that I would announce it if NURTUREart were to continue to make art included in its 2008 Benefit available on line for those who were unable to be there last Monday, so here it is.
Barry had set up a mechanism some months back by which artists were able to furnish JPEGs to the Benefit's curators. He's now used it to make those which weren't grabbed that night both visible around the world and easily purchased, so go to the site now and have fun: This way you get to search for more about the artists, and then order at leisure.
The image at the top is of one of the dozens of pieces now being shown on line, each available for the incredibly low price of $150, the same as they were that night. Although I'm familiar with and really like the artist's work, and this particular piece, I've chosen Vicki Sher's drawing almost at random, to reflect the quality of the art you'll see on the site.
[image provided by the artist, via NURTUREart]